2019/09/04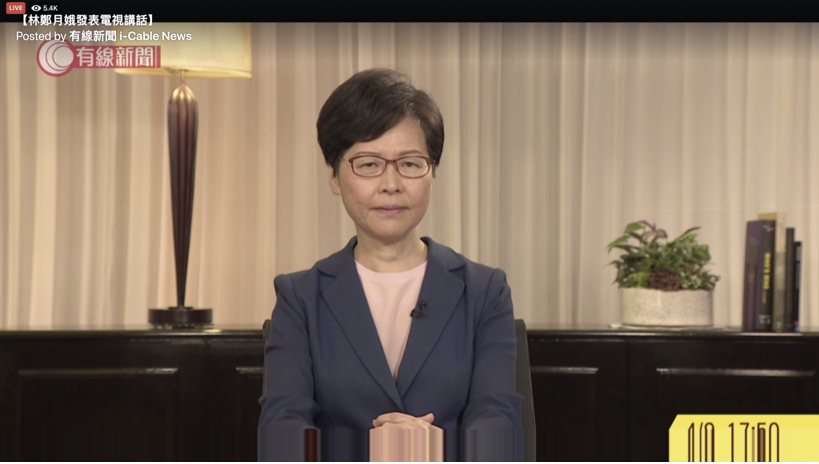 5つの要求に対する、今回の抗議活動の最初の要求である逃亡犯条例の正式な撤回をNew York Times, CNN, BBC, ロイター、SCMP など世界中のメジャーな報道機関が一斉に報じました。
この度の表明の中には、今後はIndependent Police Complaints Council (IPCC)に海外から2人の専門家も招聘して、IPCCへのアドバイスを真面目に聞くこと。今月より問題解決のために政府高官がコミュニティと対話をすること。独立機関によるこの度の原因の根本を探ることが、政府より提案されました。
暴動については今後証拠を集め検証し、抗議活動家や暴動を起こした人物らの行為は許されざる行為であり、法にのっとって対処されるとの声明を出しました。
これまでに、
1,183人が逮捕され(as of today, September 4)
Other figures as of September 2, Monday:
2,350発の催涙ガスが打たれています。
これで、3か月以上にも渡る抗議活動が大きな節目を迎えました。今後の動きに注視してください。
First, the Government will formally withdraw the Bill in order to fully allay public concerns. The Secretary for Security will move a motion according to the Rules of Procedure when the Legislative Council resumes.
Second, we will fully support the work of the IPCC. In addition to the overseas experts, I have appointed two new members to the IPCC, namely Mrs Helen Yu Lai Ching-ping and Mr Paul Lam Ting-kwok, SC. I pledge that the Government will seriously follow up the recommendations made in the IPCC's report.
Third, from this month, I and my Principal Officials will reach out to the community to start a direct dialogue. People from all walks of life, with different stances and backgrounds are invited to share their views and air their grievances. We must find ways to address the discontent in society and to look for solutions.
Fourth, I will invite community leaders, professionals and academics to independently examine and review society's deep-seated problems and to advise the Government on finding solutions. After more than two months of social unrest, it is obvious to many that discontentment extends far beyond the Bill. It covers political, economic and social issues, including the oft-mentioned problems relating to housing and land supply, income distribution, social justice and mobility, and opportunities for our young people, as well as how the public could be fully engaged in the Government's decision-making. We can discuss all these issues in our new dialogue platform.
(Scmpより)
https://www.scmp.com/news/hong-kong/politics/article/3025670/hong-kong-leader-carrie-lam-set-withdraw-extradition-bill
Hong Kong LEI (ホンコン・レイ) は、香港の生活をもっと楽しくする女性や家族向けライフスタイルマガジンです。