2023/05/17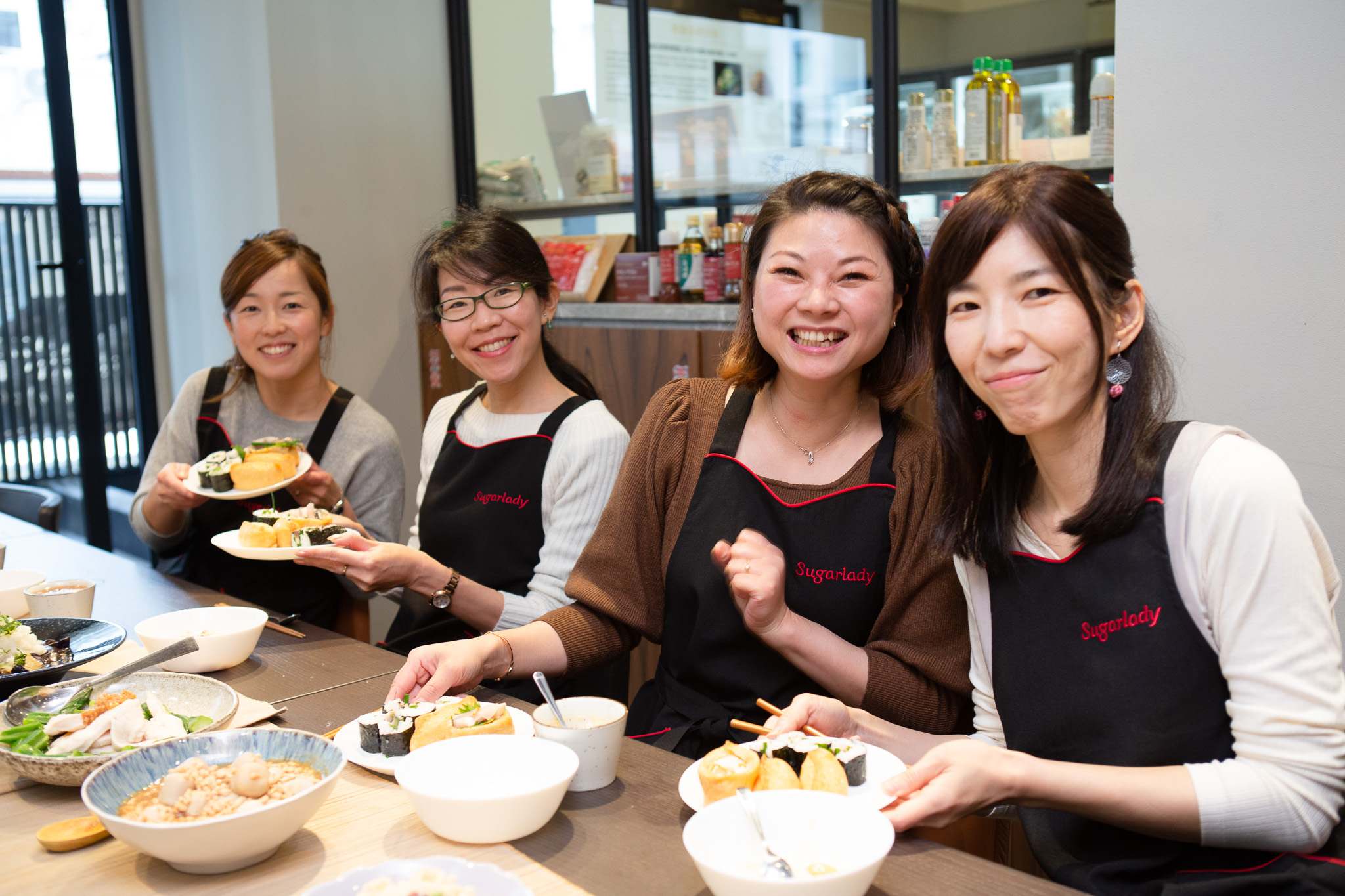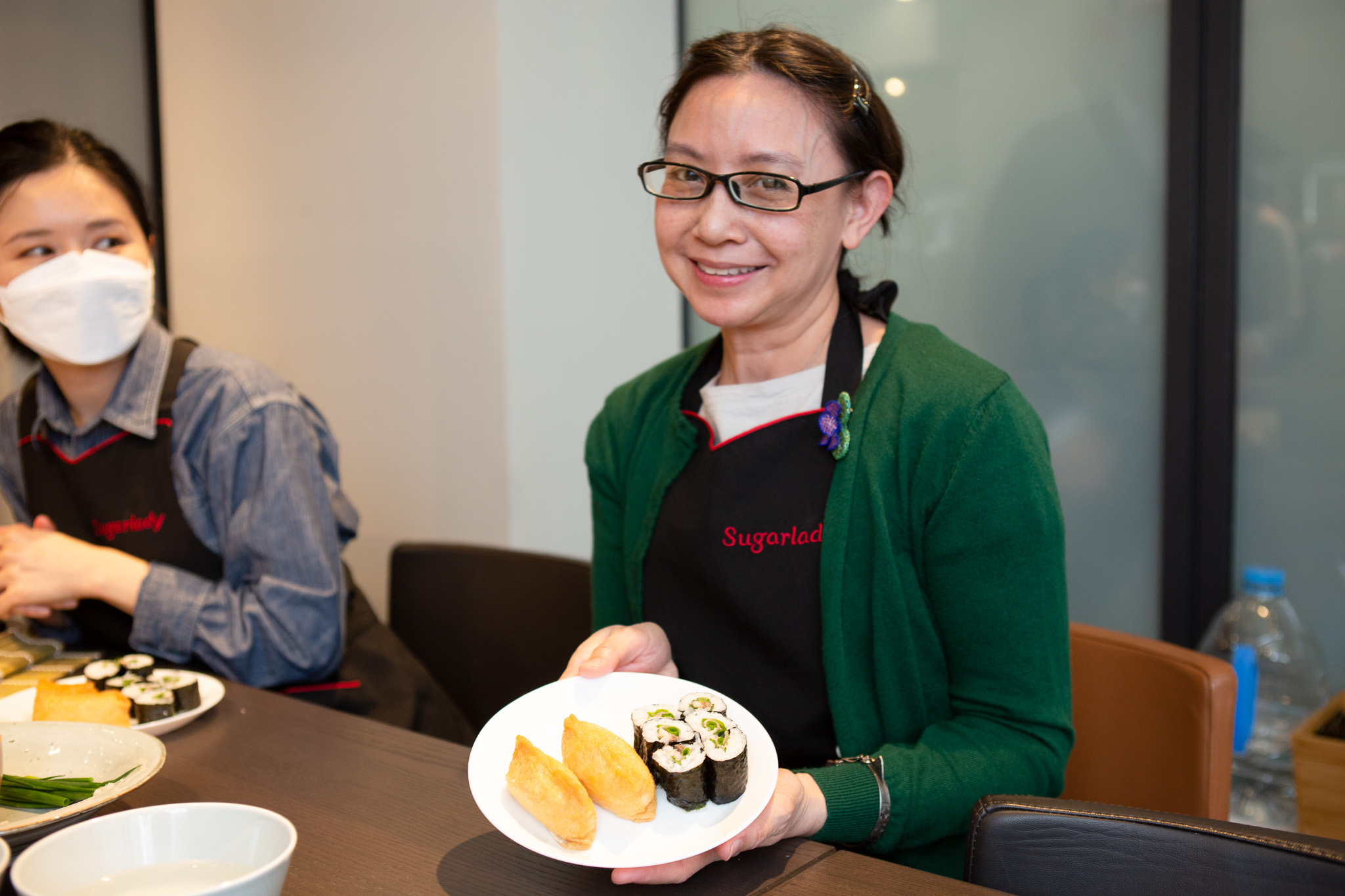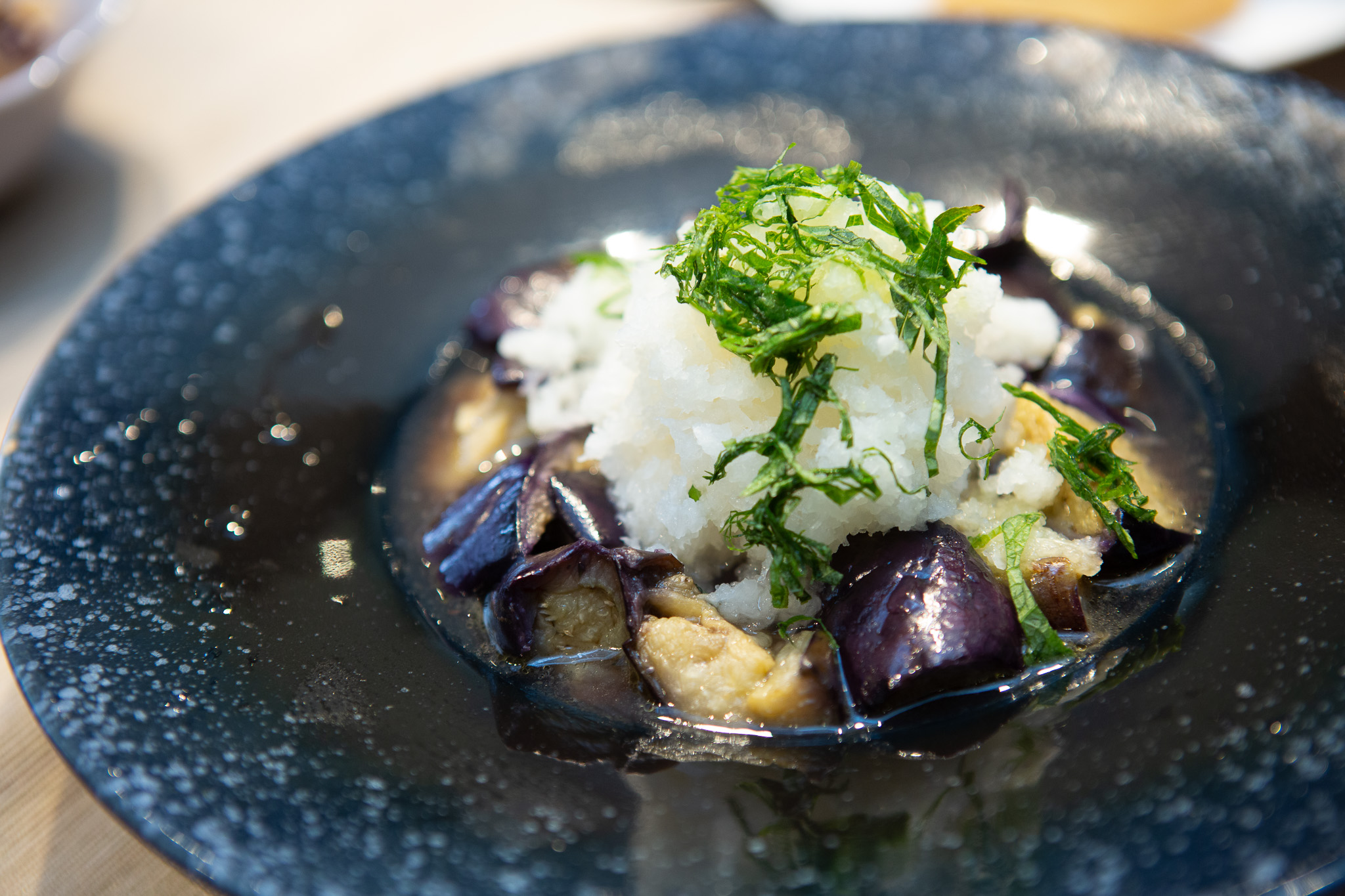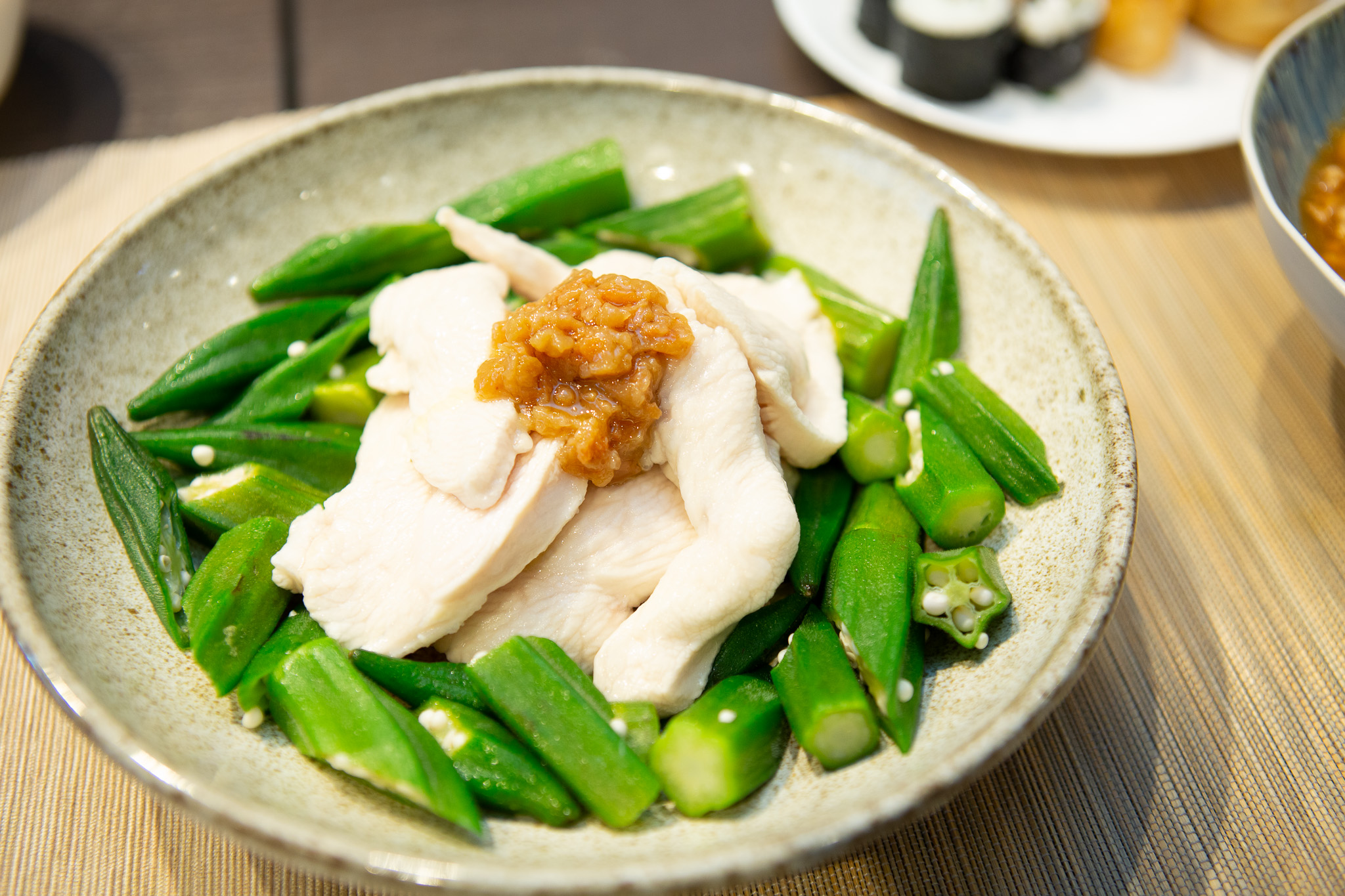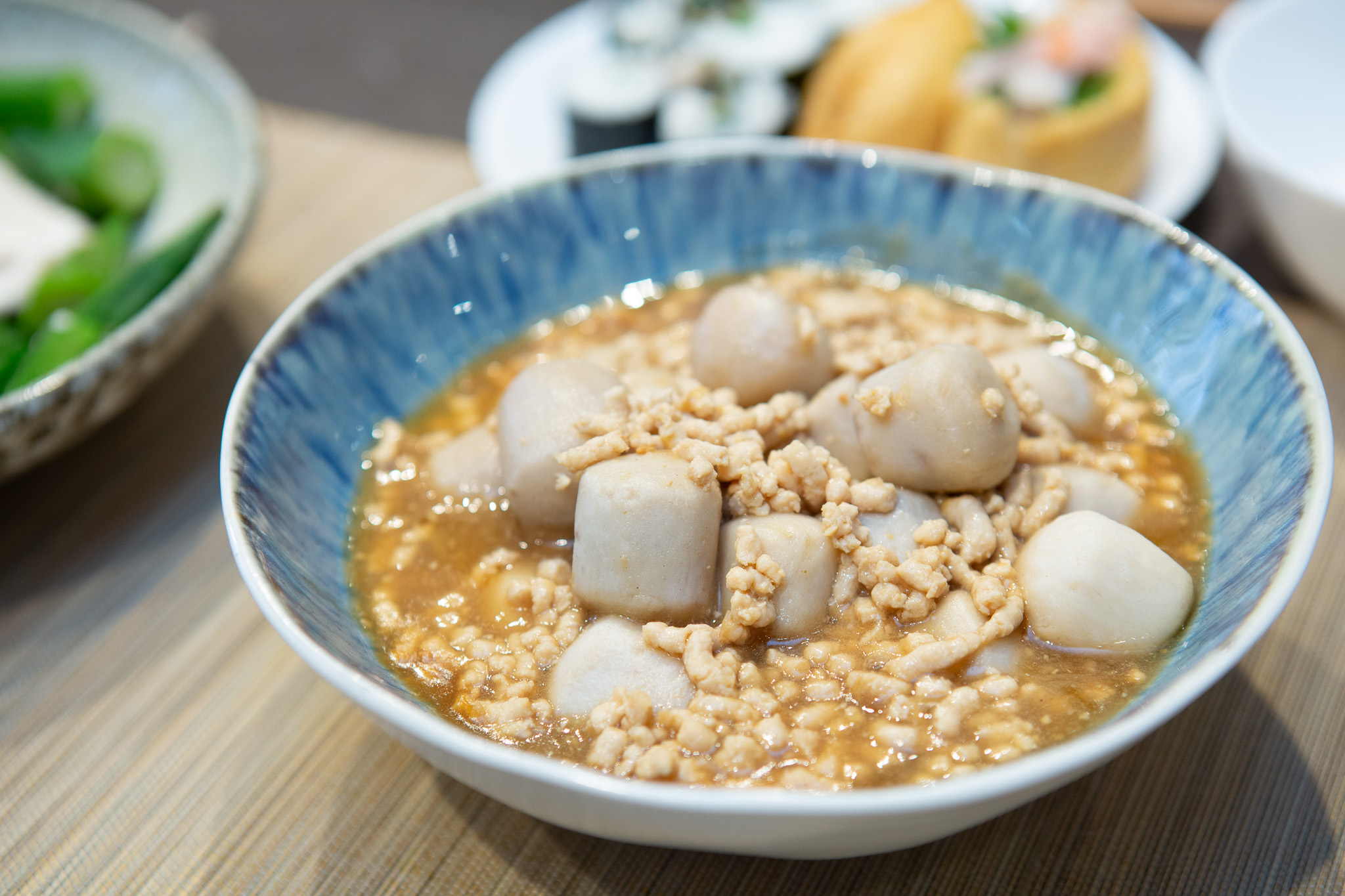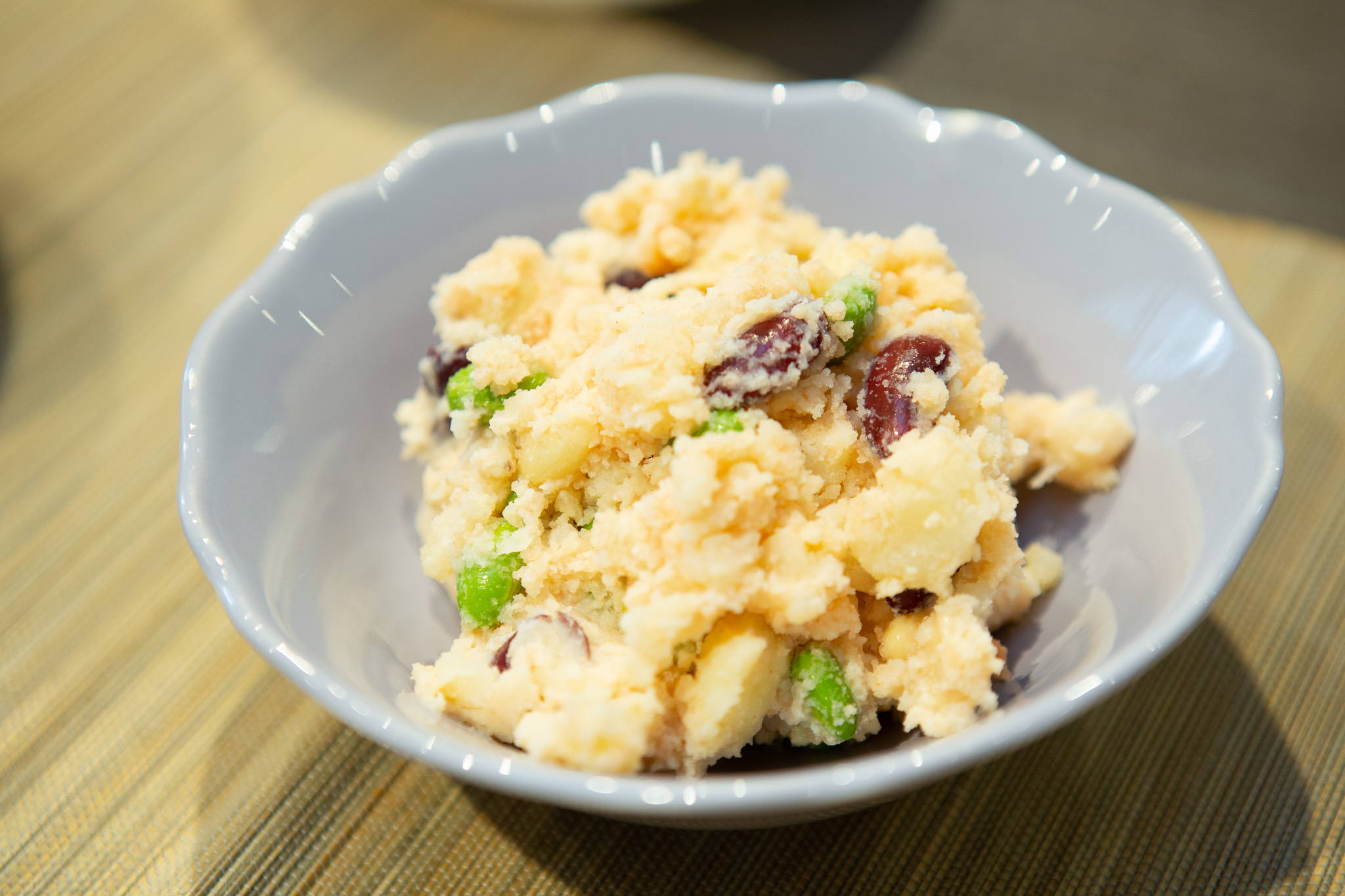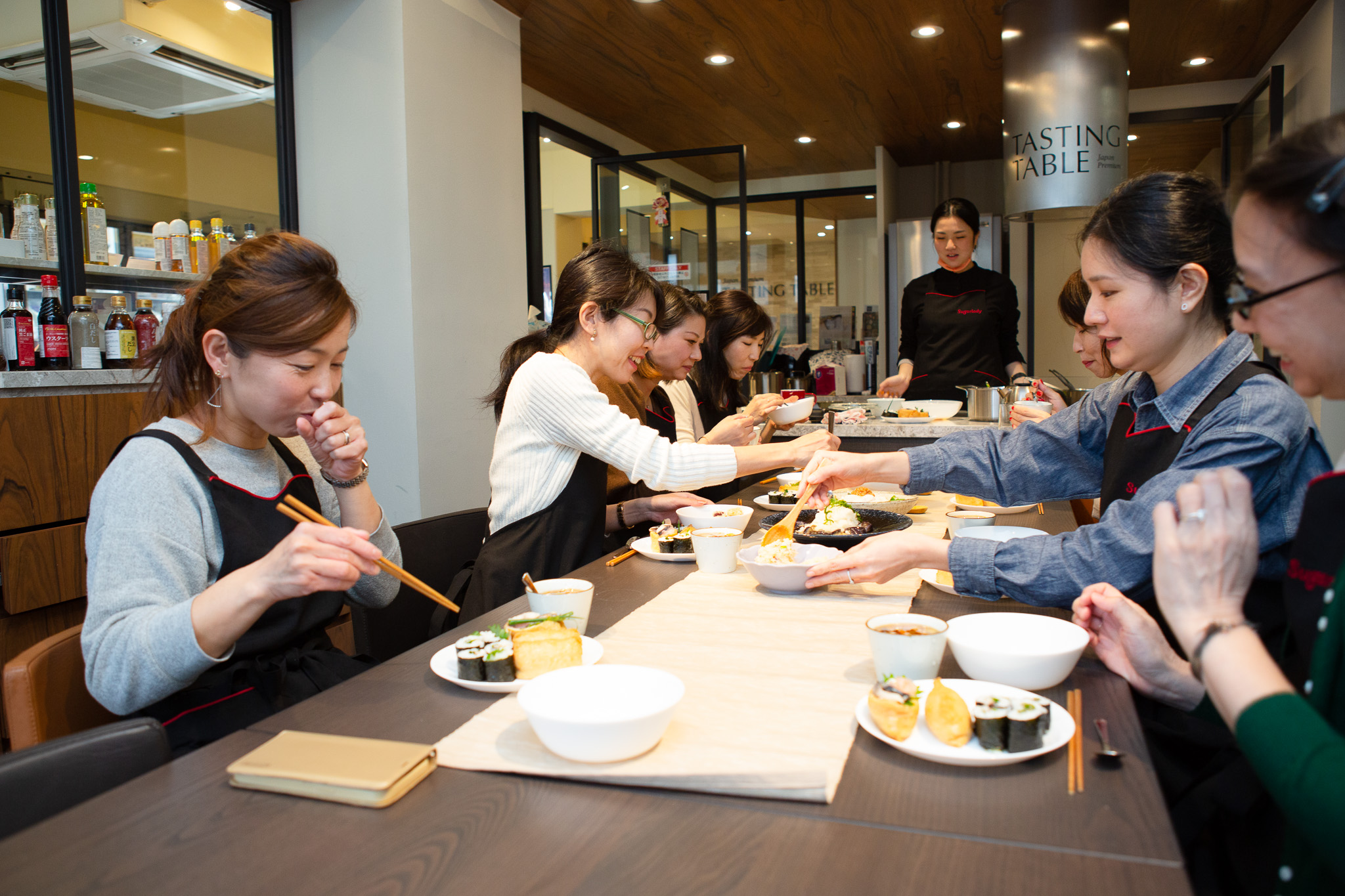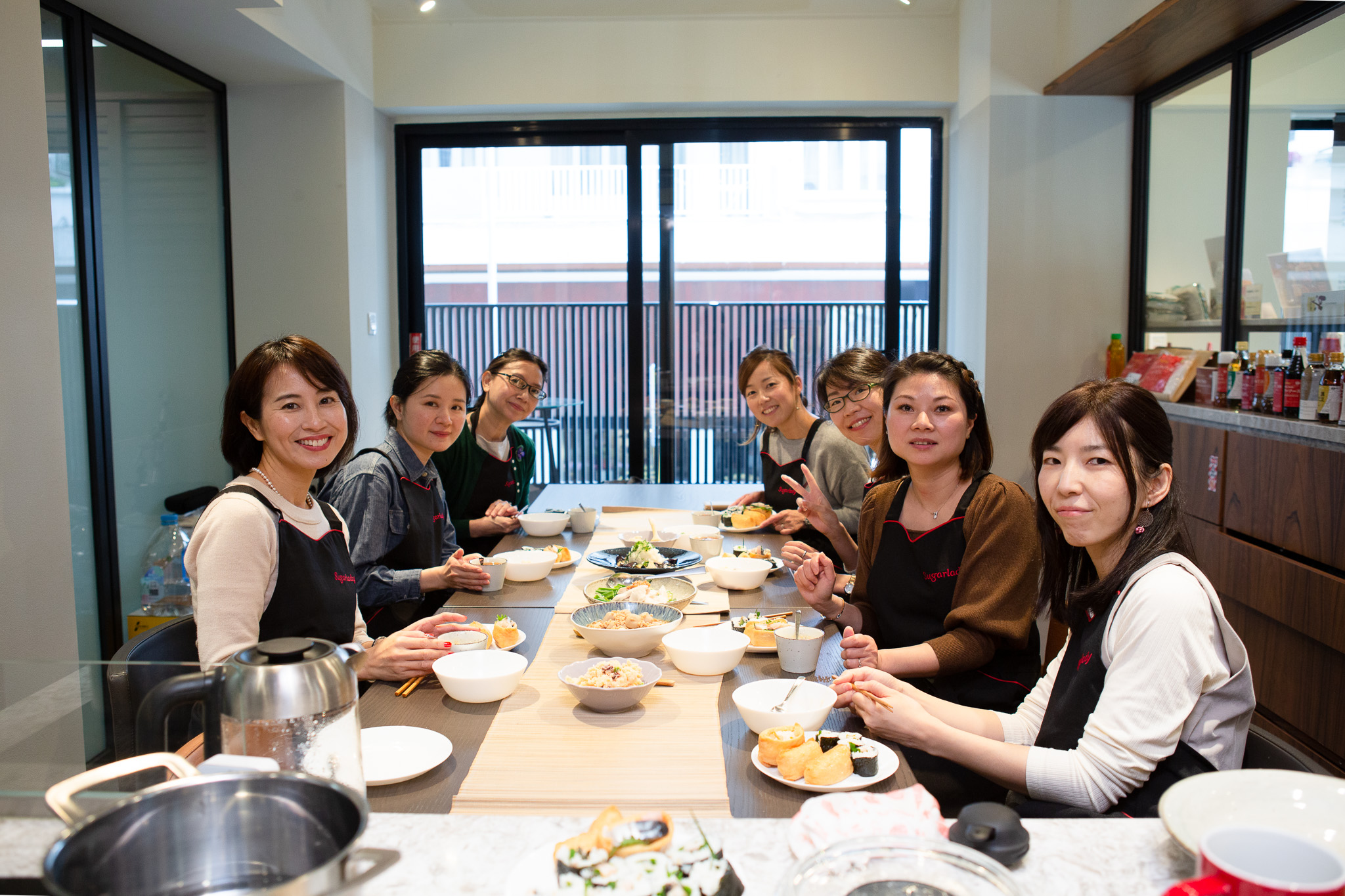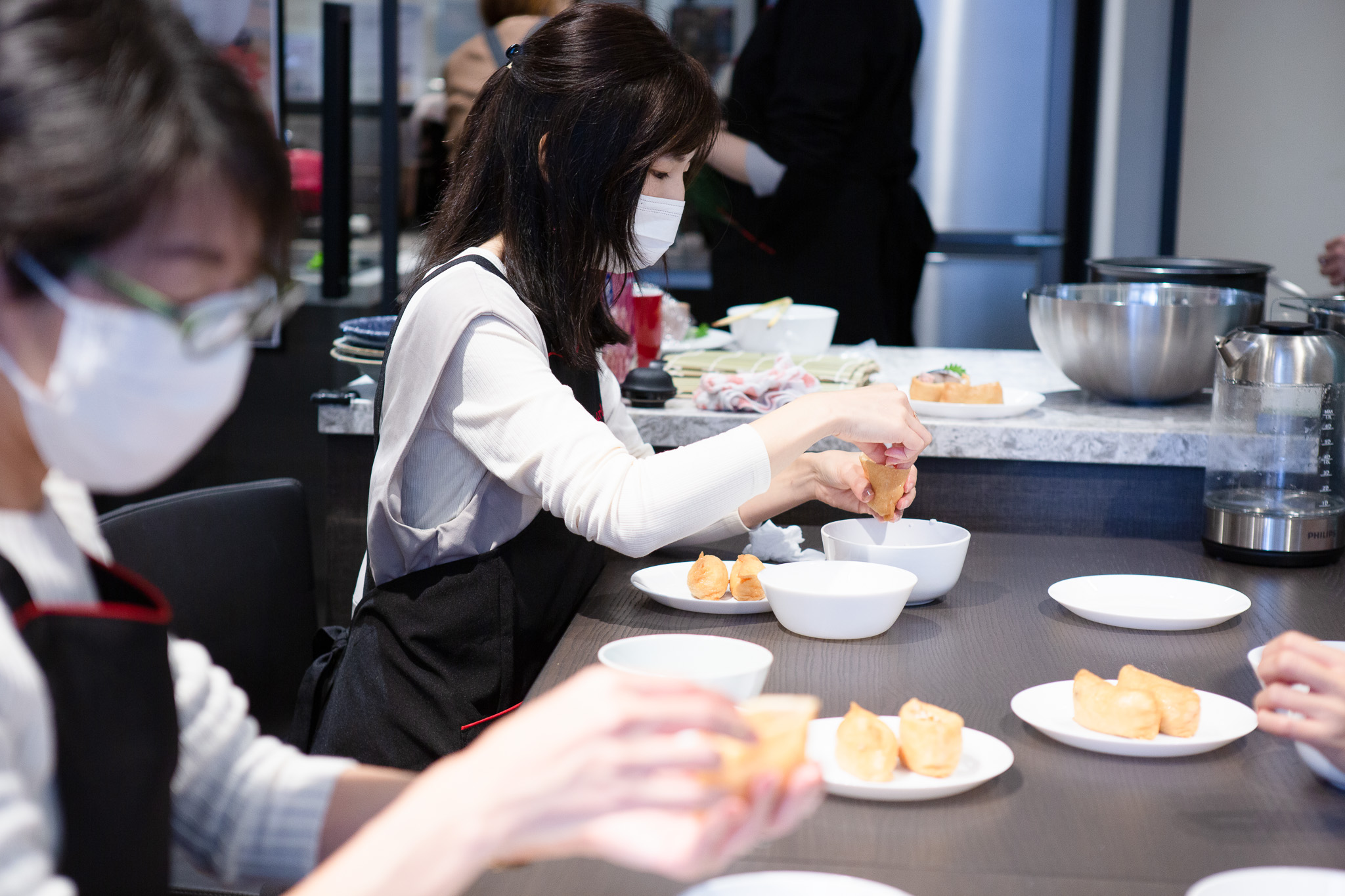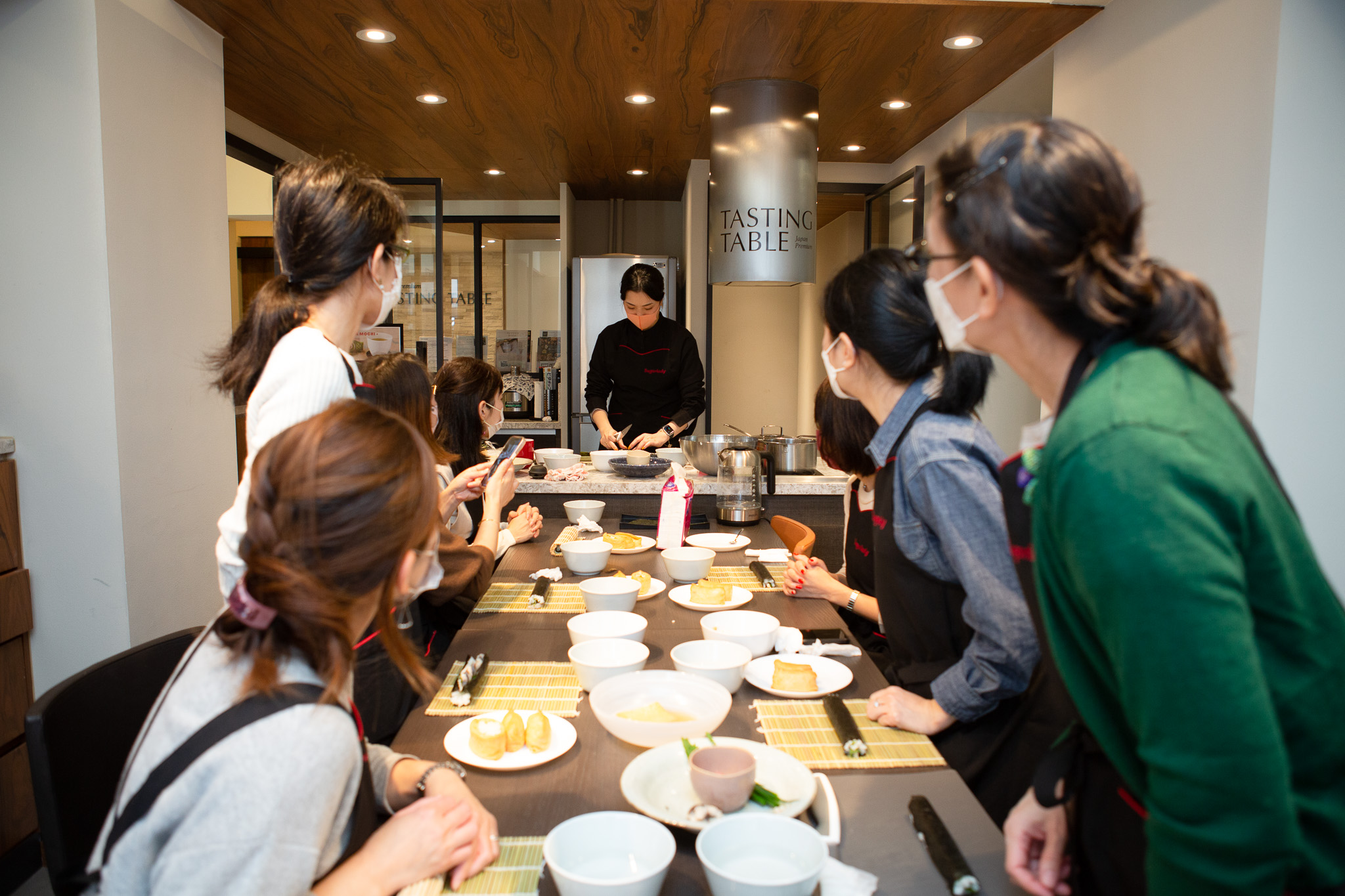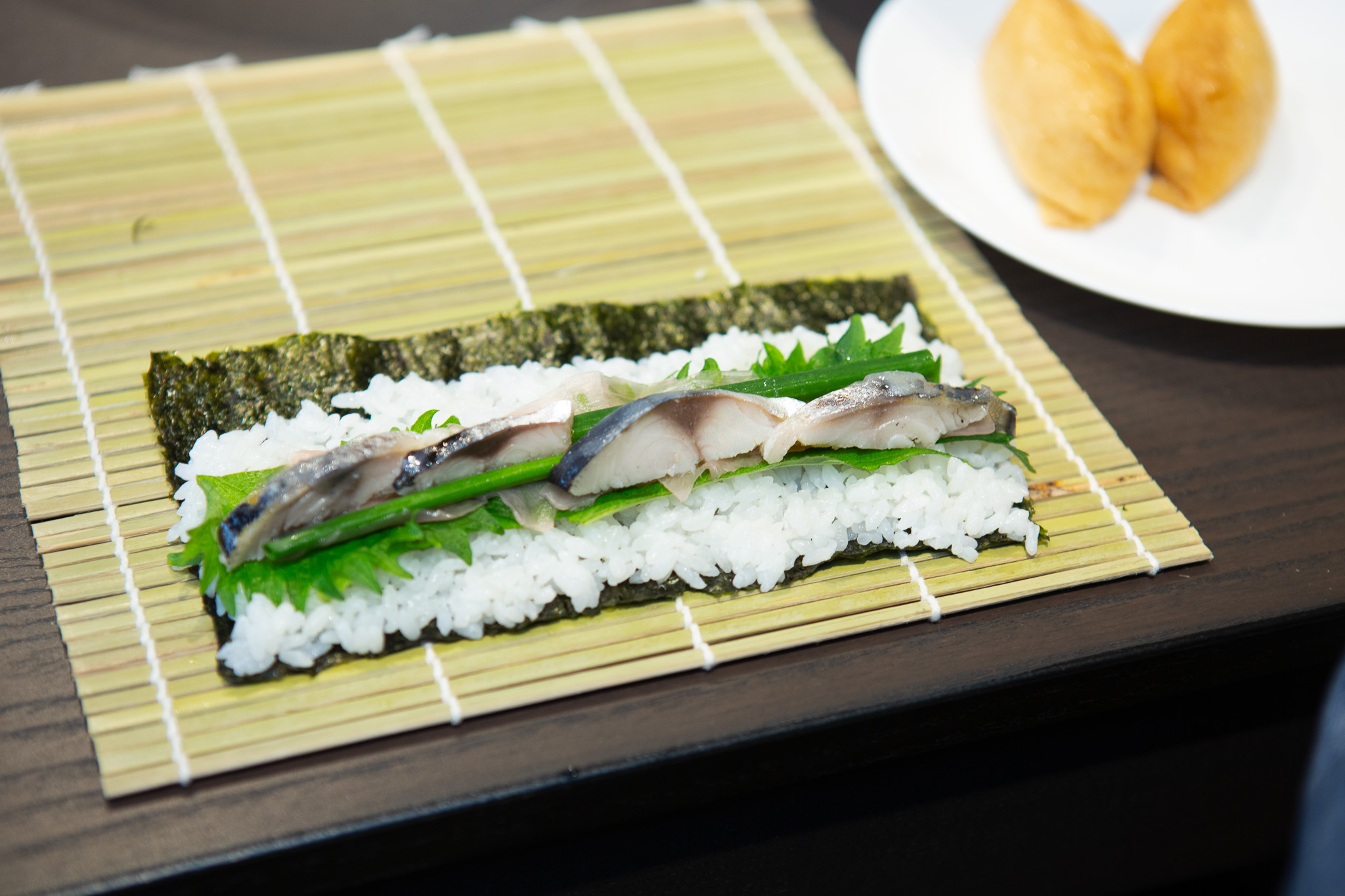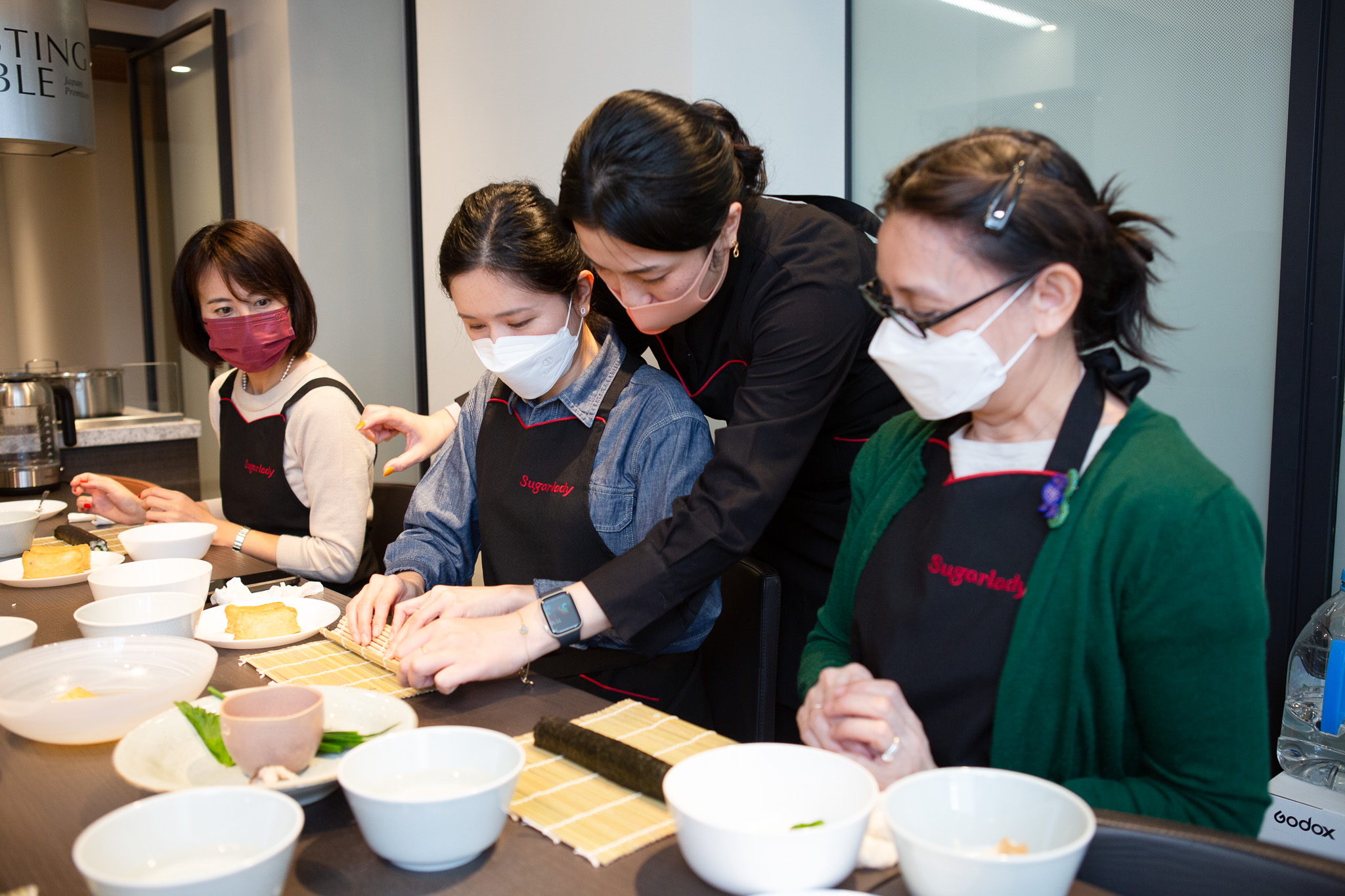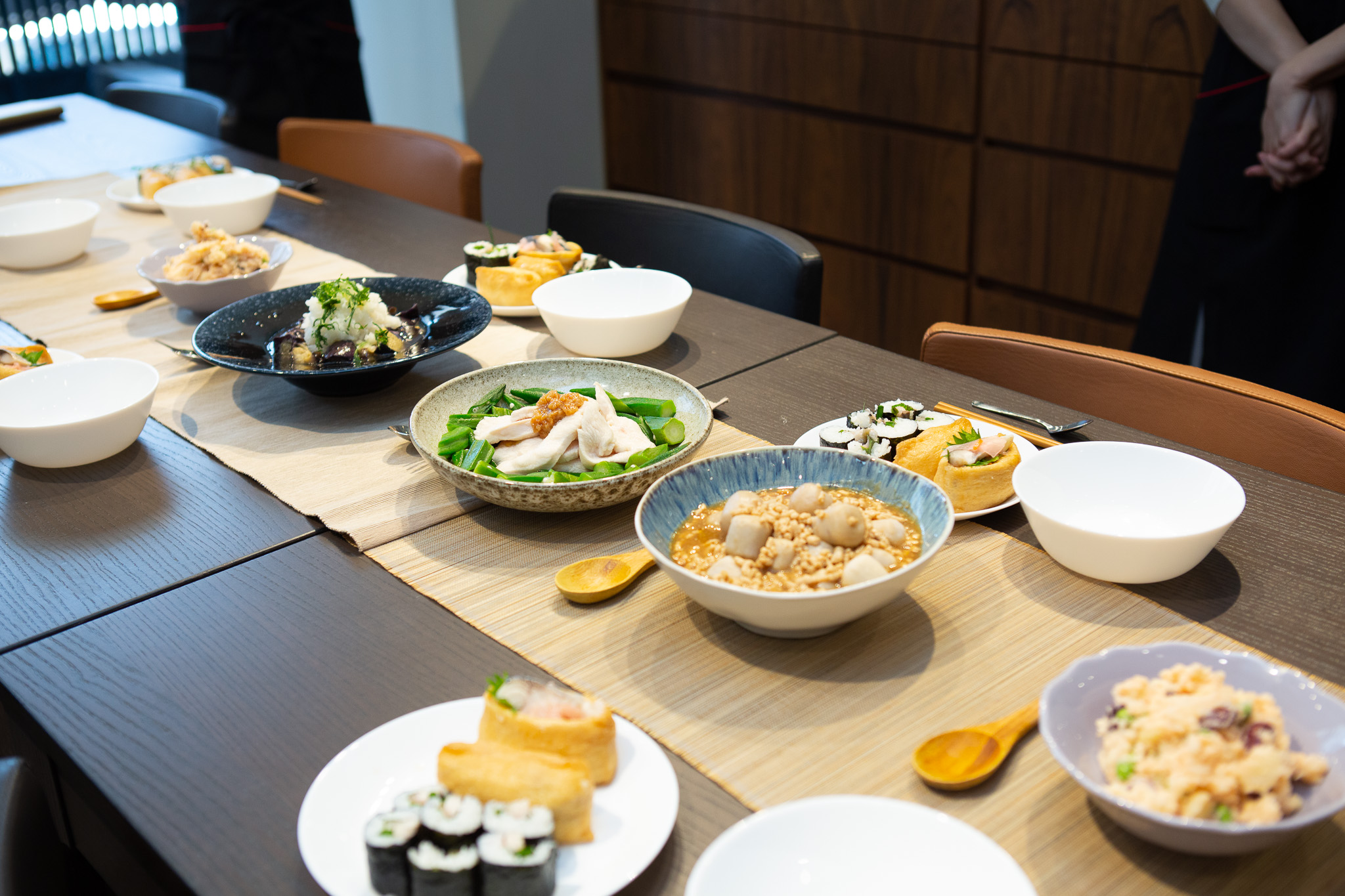 Anyone can easily and quickly prepare authentic Japanese cuisine!
▶︎Nov 1st is the time for

Meal Box for Omotenashi & Picnic (C) (Below photo)
▶︎Starting Time
Nov 1st (Wed) 14:00 – 16:00
Deadline for the enrolment is Oct. 27th.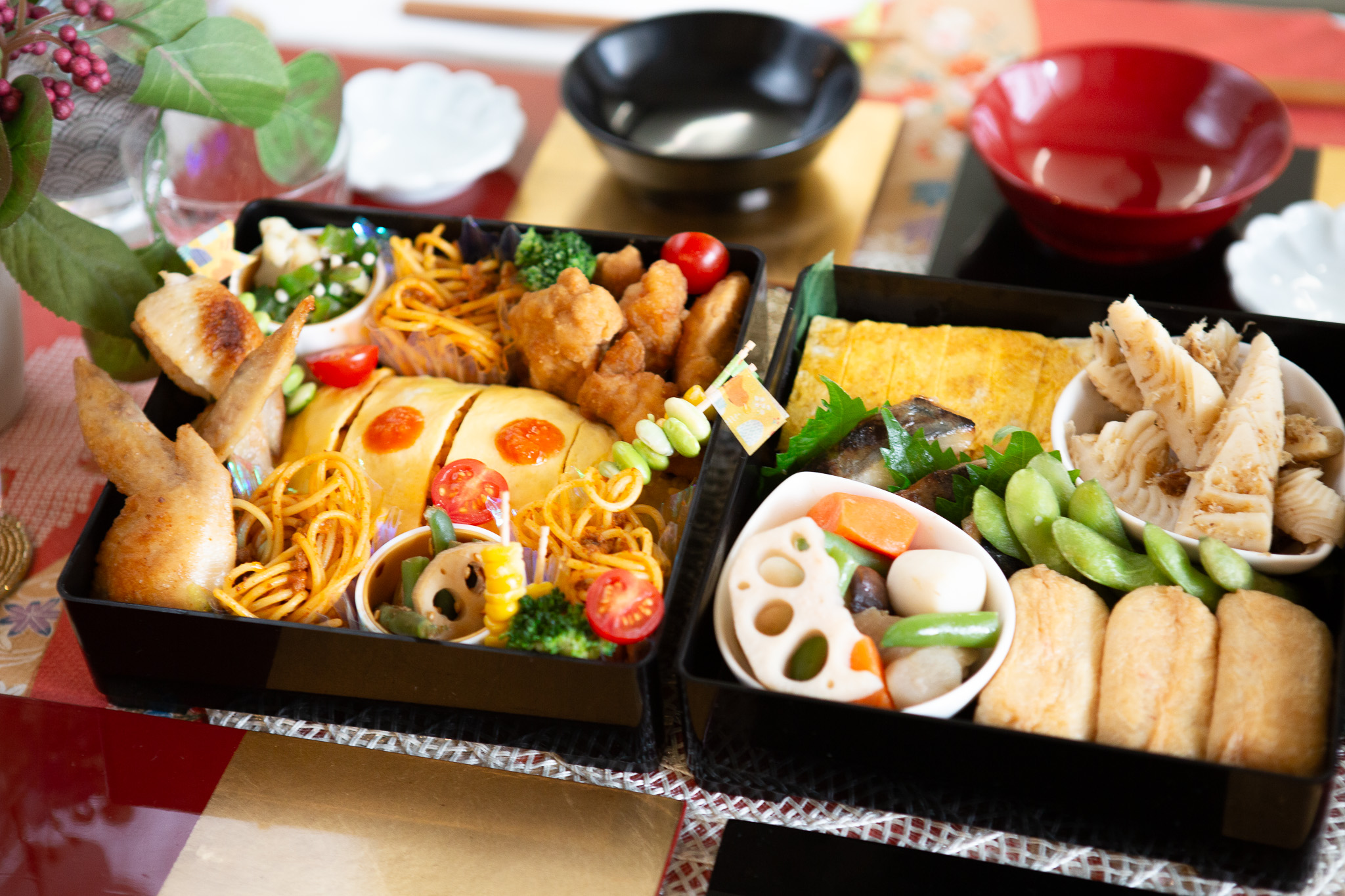 ▶︎Class Content
-Explanation of ingredients, easy for anyone to make, useful for entertaining
-Tips on how to make Japanese food.
-Practical cooking experience (egg rolls, etc.)
-Tips on how to make a beautiful presentation that fills the heart with joy
-Tips on using frozen ingredients
-Tasting session
-Questions, etc.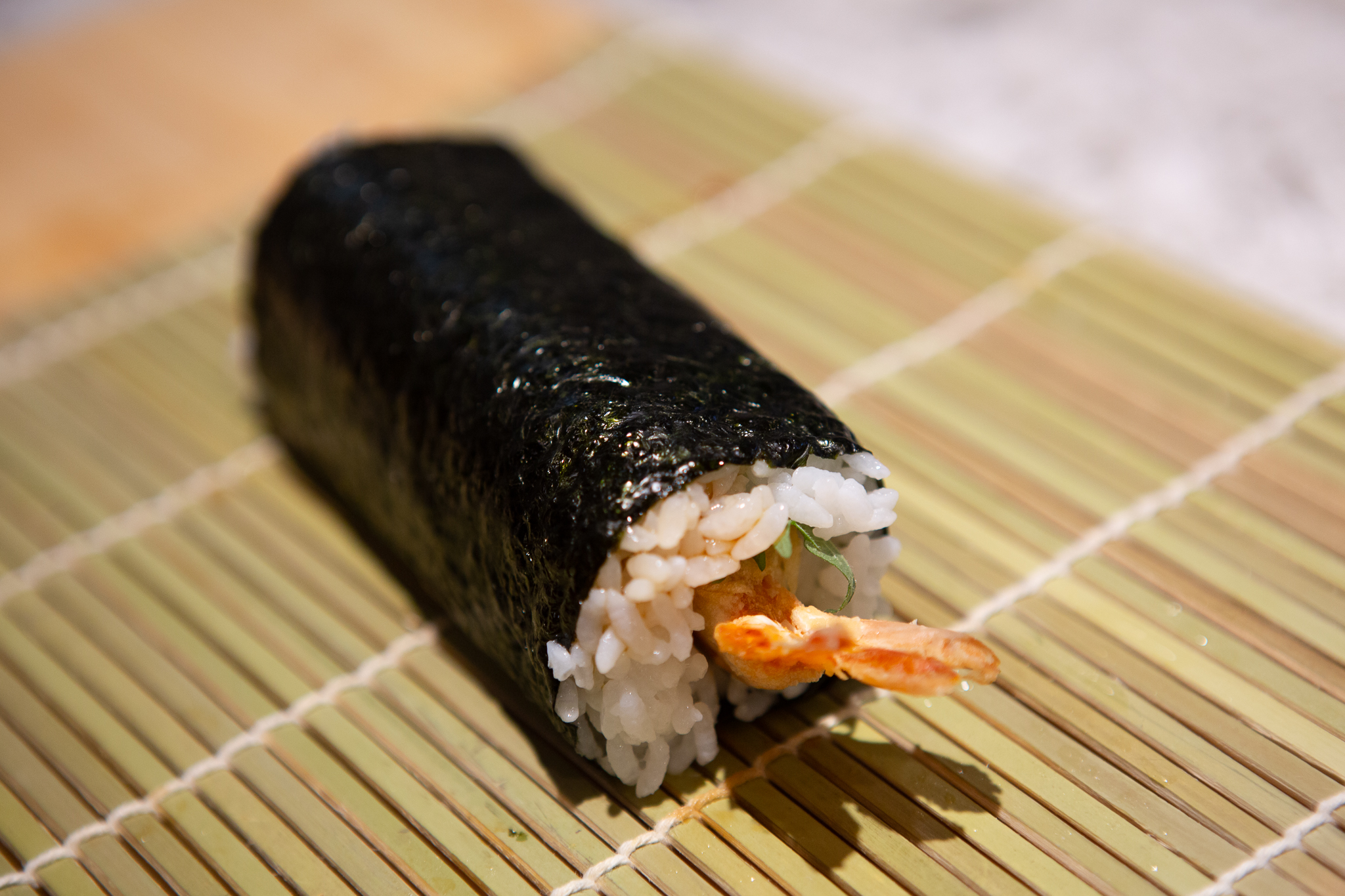 ▶︎We would like you to take this class if you are
-Beginners in cooking
-People who want to make delicious Japanese food easily
-People who want to know the basics of sushi rolls
-People who want to know the basics of how to cook egg rolls
-Want to know how to make miso soup
-People who want to know how to use frozen ingredients
-People who have never cooked Japanese food before
-Parents and children, or children over 13 years old, are welcome to participate!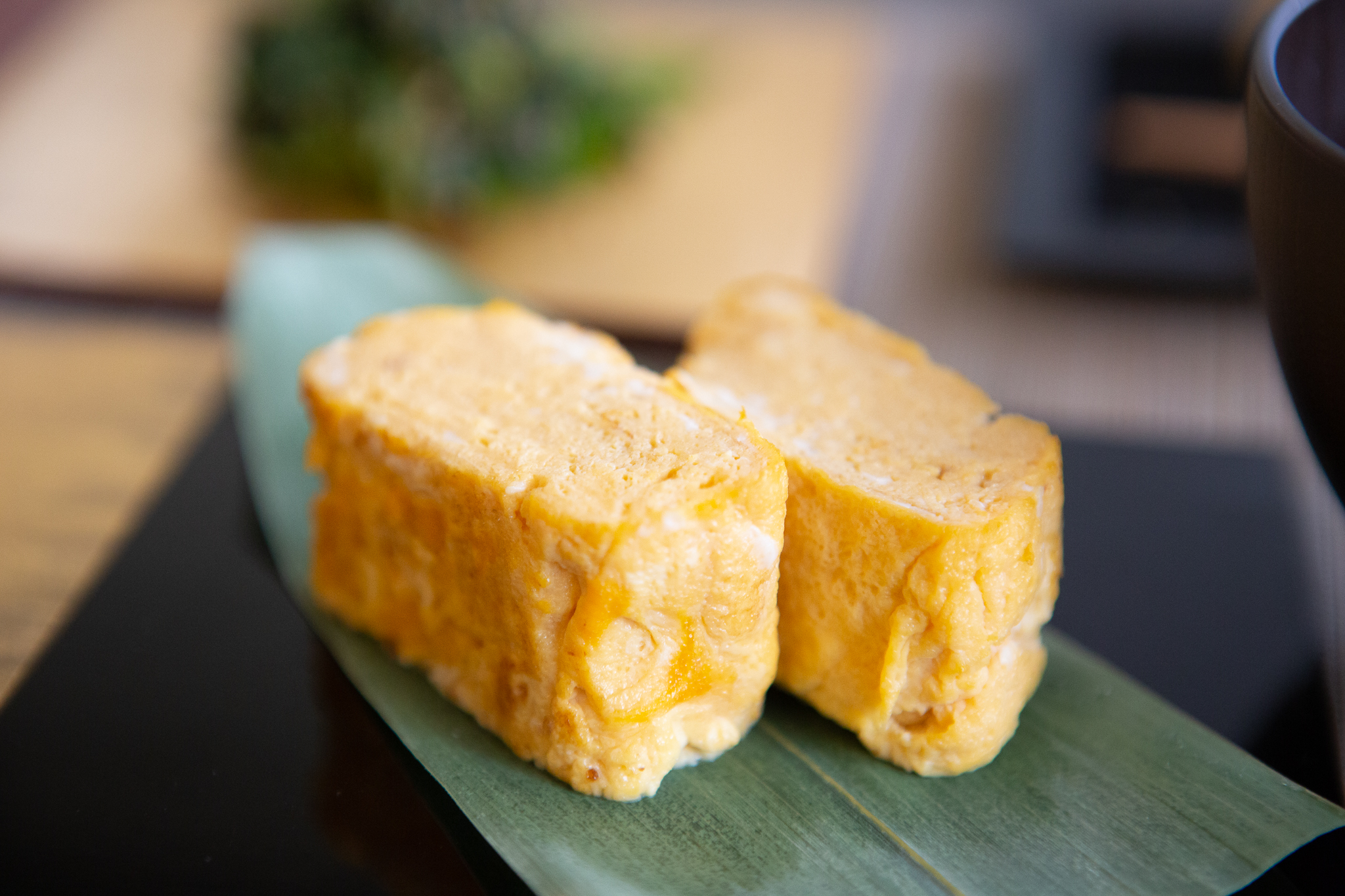 ▶︎Participation fee: HK$555 (TBA)
(If you have any food allergies, please indicate them in the remarks column when you register)

▶︎Languages
This is a bilingual class.
Japanese, English (Cantonese as a supplement)
▶︎ Anyone can make true Japanese cuisine easily and quickly using convenient frozen ingredients. 
We can learn the secret of nutritious and short-cut cooking by skillfully using frozen ingredients and seasonings that do not contain preservatives, coloring agents, or other chemical additives. The frozen foods will be provided by Japanese frozen company,  TASTING TABLE Japan Premium.  Besides that,  Japanese cuisine is all about beautiful presentation. You will also learn how to arrange the dishes and experience Japanese cuisine that you can enjoy making and eating.
---
Here is our lineup of Japanese cooking classes!

We are also accepting requests to hold classes.
▶︎

A)one soup and three vegetable sides+ one main dish + rice + sweet + tea
Japanese healthy combination in 30 minutes to complete side dish!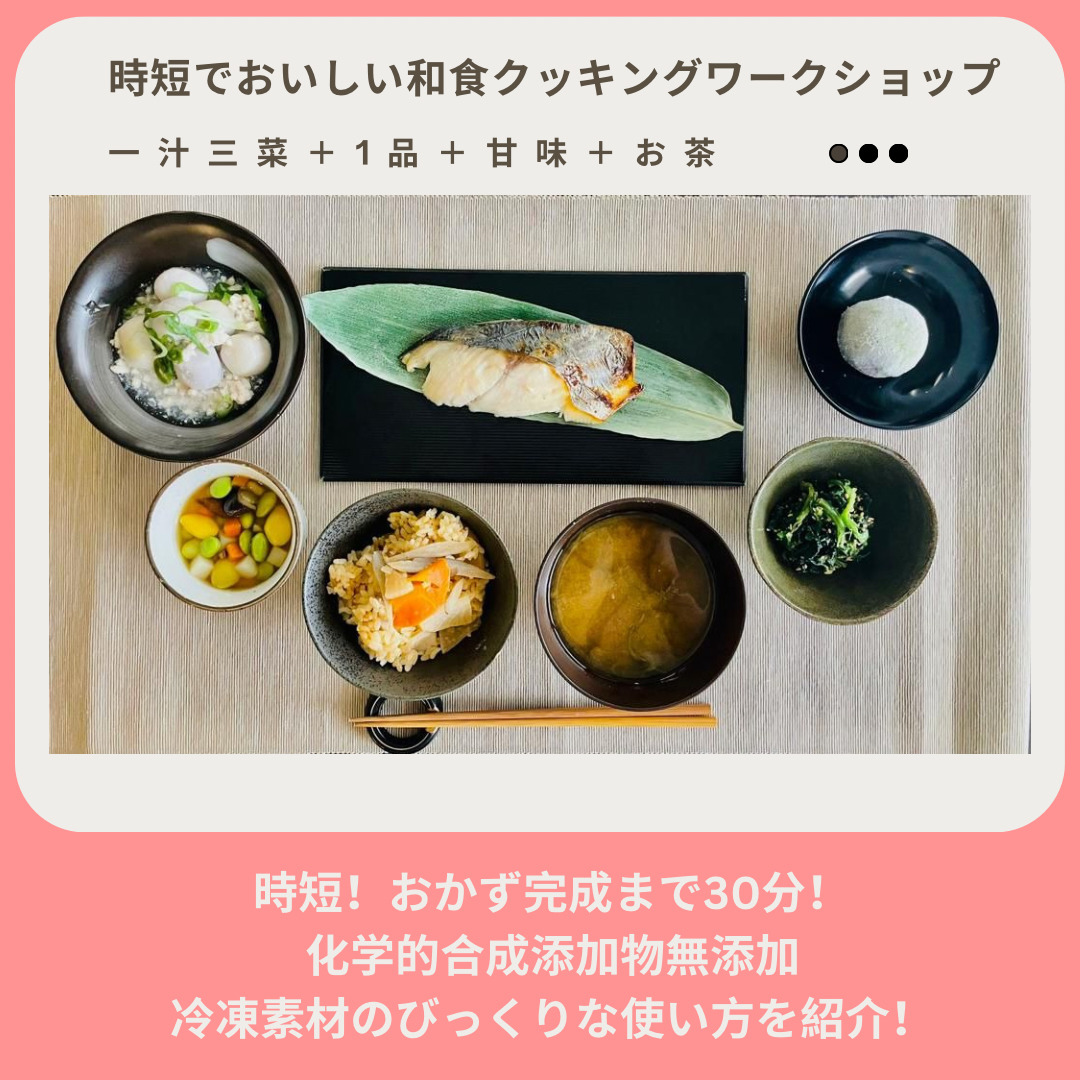 B

)Sushi Rolls and Thickly Rolled Eggs (Will be held at the June 24th session!) Please see top for details.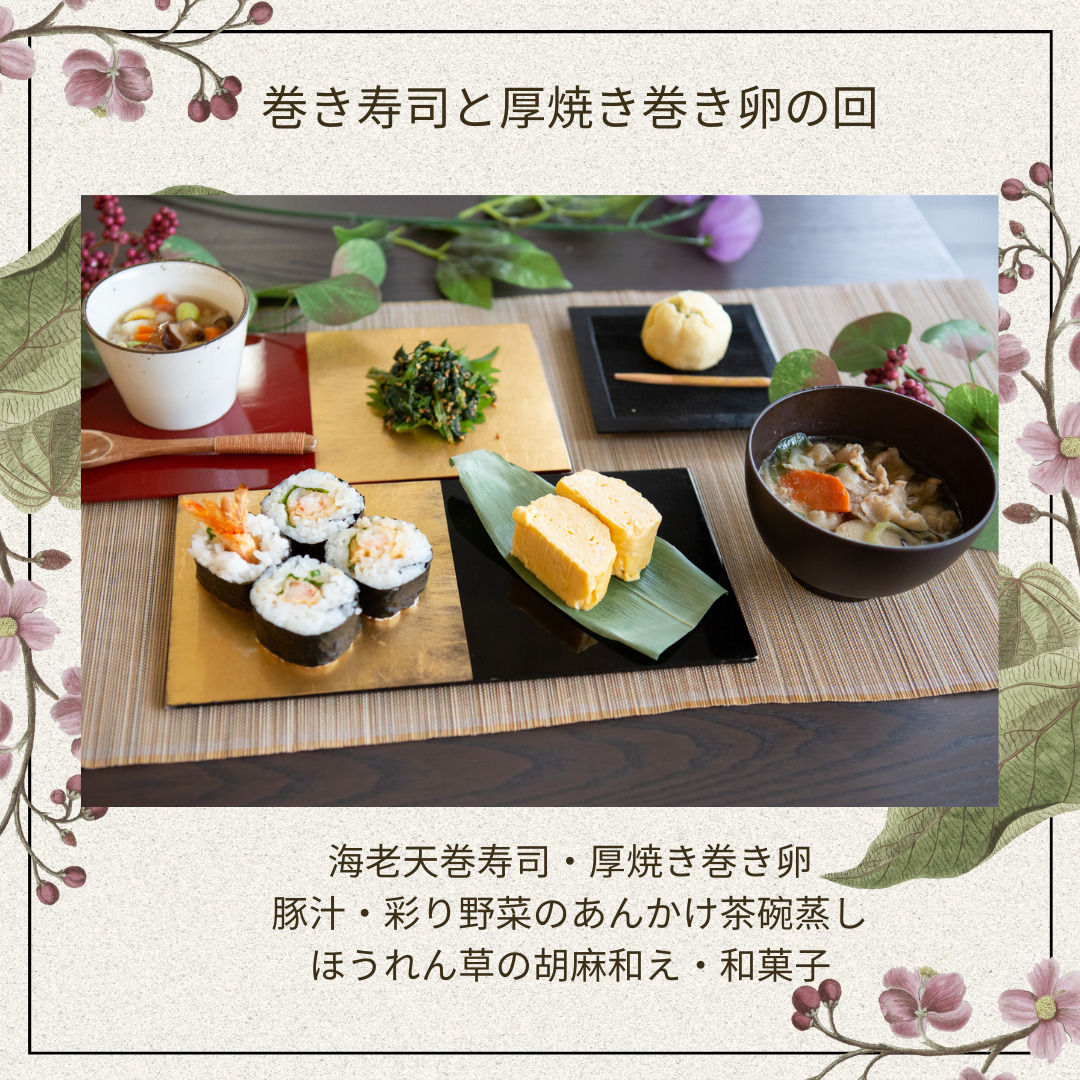 Sushi roll with prawn tempura/ thickly-baked rolled egg
Pork miso soup/steamed egg custard with colorful vegetables and starchy sauce
spinach with sesame paste/  Japanese sweets
C)Meal box, inari, pasta, tomato rice omelet, fried & grilled chicken, egg roll, bamboo, salad, and simmered dishes  (Our next class is on Nov.1st, 2023)  
– The meal box, wrapping cloth are also included in the fee.  You can bring back the box for your dinner with your family and friends.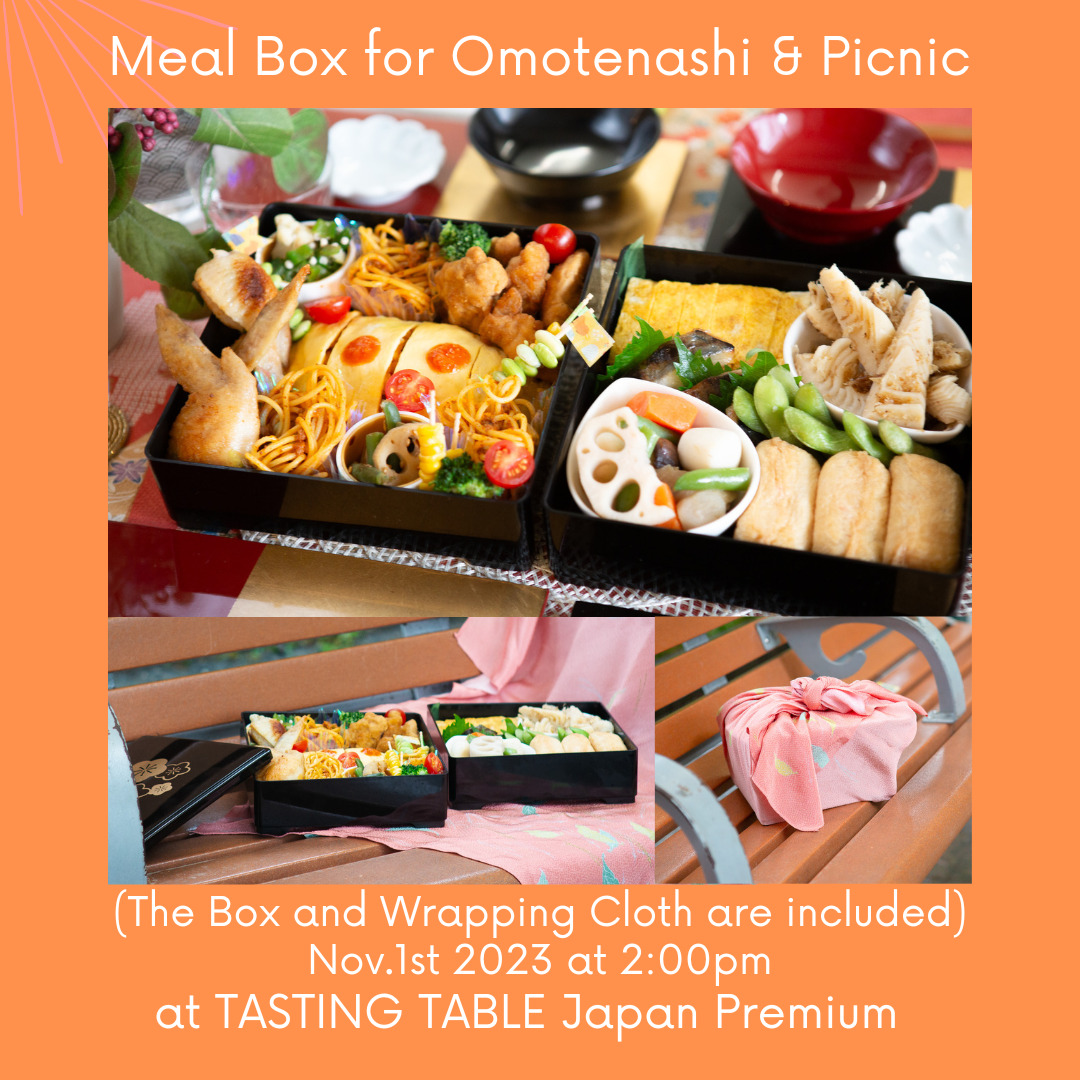 D)Weaning food for infants + application times (in preparation)
---
▶︎Workshop dates: End of every month
May:Finished.
June 24th (Sat) :Finished.
July 22nd (Sat) : Finished.
Sep. 16th (Sat): Finished
Nov. 1st (Wed): Picnic Box Menu (C)
Deadline for the enrolment is Oct. 27th.

---
▶︎Start time: 14:00
▶︎Duration: 2 hours
▶︎Participation fee: HK$555 (TBA exact price by the end of Sep)
(If you have any food allergies, please indicate them in the remarks column when you register)
▶︎Maximum number of participants: 6
▶︎Minimum number of people to be held: 2
▶︎Eligibility: Anyone, no age limit
▶︎Workshop Location
TASTING TABLE Japan Premium
香港銅鑼灣加寧街5-7號加寧大廈1樓A室
FLAT A ON 1st FLOOR,CLEVELAND MANSION,NOS.5&7 CLEVELAND STREET,HONG KONG
Tel. 2562-2560
https://maps.app.goo.gl/f2RKkHwkDnznqsxdA?g_st=ic
– 5 min walk from MTR Causeway Bay Station
▶︎Included in the cost: ingredients, apron, lunch (your own dish), recipe
▶︎Recommended for the following people
-People who want to learn how to cook quick and nutritionally balanced dishes.
-People who want to learn how to make delicious and quick dishes.
-Want to know how to serve them beautifully.
-Want to know which ingredients are safe to use.
-Want to know how to use frozen foods effectively.
-Want to enjoy cooking with friends.
-Want to know how to enjoy cooking!
-Want to be good at cooking.
-Want to deepen friendship while cooking.
-For welcome and farewell parties
-Birthday parties
-For company recreation
-For a company recreation.
-Men are also welcome! (We may hold this event upon request in the future!)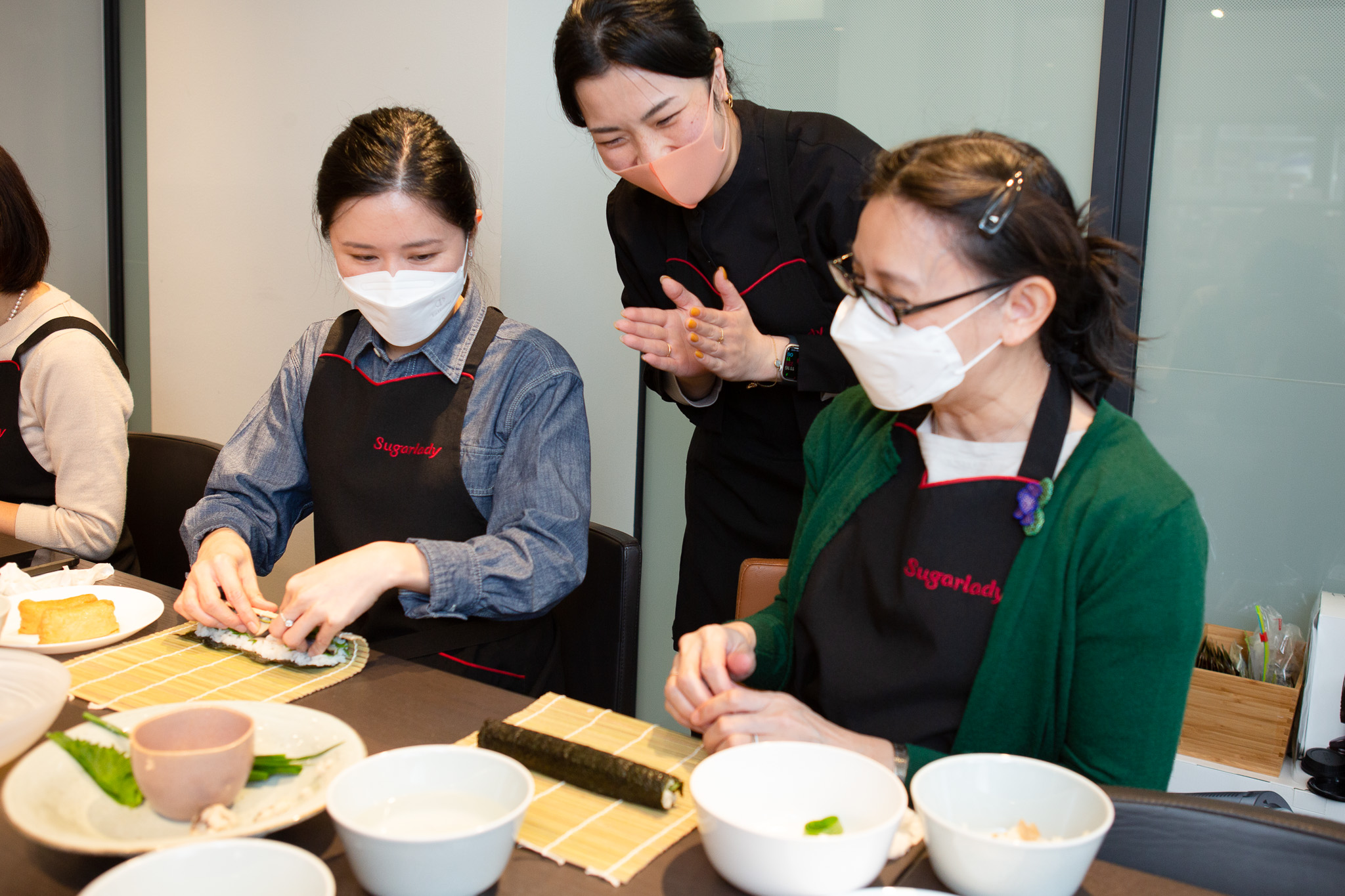 ▶︎Participant's Voice
"I just had a great time! I want to join again with a different menu!"
"I would like to participate in a different menu again! It was an amazing experience."
"I learned a lot from the tips and tricks."
"I was very satisfied with the tasty and beautiful way of serving the food."
"I had a lot of laughs and got to know my classmates very well."
"I am happy to have a full meal with delicious food."
"I am happy to have a delicious meal" "I think my husband can cook easily by using frozen foods! I will bring my husband next time."
"I want my helper to join us someday!"
"It was the first time for me to try their products, but they were so good that I bought some to take home."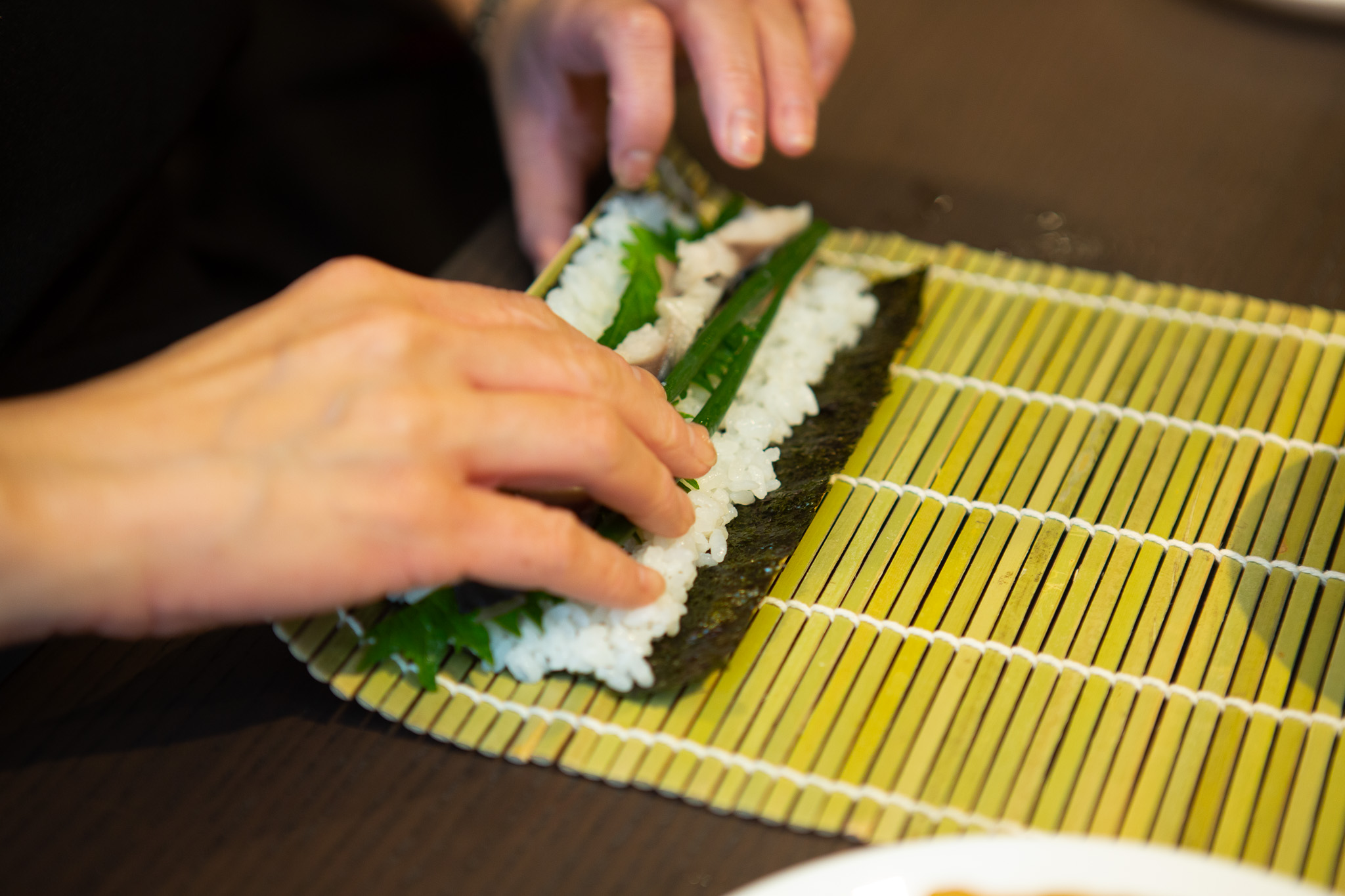 ▶︎Workshop Contents
15:00 a.m. Registration Preparation (wash hands, wear apron) Serve welcome drink
15:15 a.m. Introductions, menu, notes
15:30 a.m. Cooking begins
16:15 Start tasting Q&A
Around 17:00 Dismiss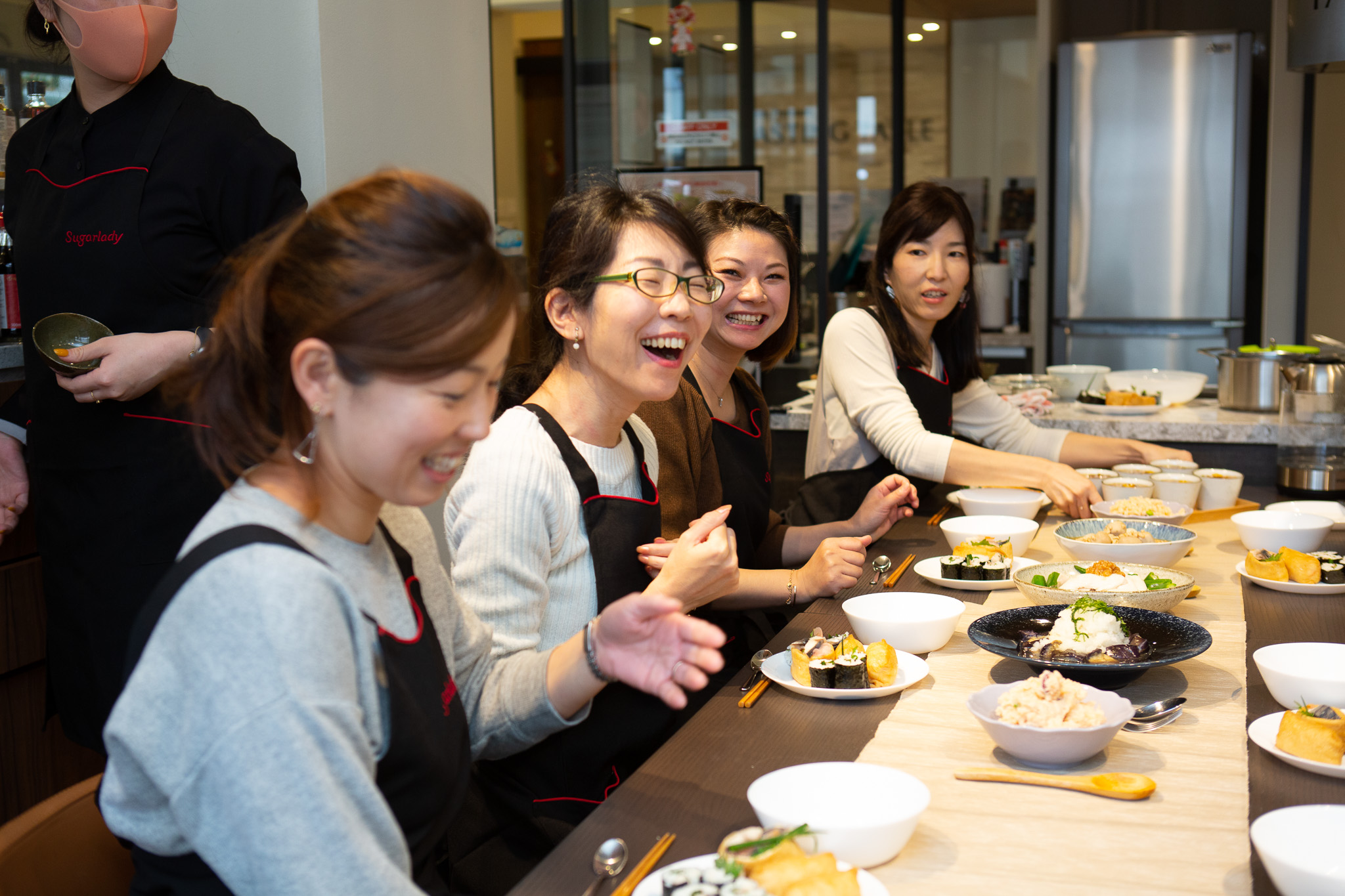 ▶︎Cancellation Policy:
This is a ticketed event. Tickets are non-refundable. You may carry over your ticket to the next event (one time only: please inquire if the price is different) or can give it to a friend.
In case of typhoon signal 8 or black rain, the event will be postponed or rescheduled.
▶︎ Payment: Credit cards are accepted through Paypal.
▶︎Please note the following when participating in the event:
Please be careful not to burn yourself as you will be working with boiling water. If you have any allergies, please let us know in the remarks column on the application form. The normal age for participation is 13 years old or older. Please consult with us if you wish to participate with small children.We are not responsible for any injuries or accidents that occur during the class.
Please note that those with fever, cough, or other symptoms are not allowed to participate in the tour.
---
▶︎Message from TASTING TABLE Japan Premium
With the recent focus on the body's immune system and food safety, our company has been focusing on food safety, convenience, and deliciousness for 50 years. This time, for busy people living in Hong Kong, we would be pleased if you could experience nutritious short-cut cooking by skillfully using frozen ingredients free of chemical synthetic additives and incorporate them into your daily life, even if only a little, to support not only the burden of household chores but also nutrition for your mind and body. The entire Hong Kong staff will do its best to present a menu that all participants will enjoy cooking and eating. Your feedback and comments are always welcome!
Homepage:  https://tastingtable-japanpremium.hk/
---
Instructor:植原瑞季(Mizuki Uehara) /TASTING  TABLE Japan PremiumStaff & Dietary Advisors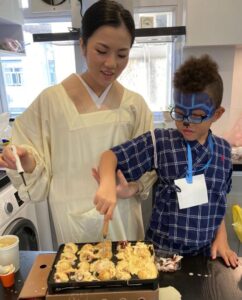 She first came to Hong Kong in 2011. Since then, she has been involved in the establishment of a Japanese restaurant and opening operations as the proprietress. In her current position as a certified dietary advisor, she is in charge of food photography, cooking, table coordination, workshops, and customer service. She loves cooking and can't get enough of it. Her stress-busting method is to make a refrigerator full of leftovers.

In order to reserve your seat, please click the date of workshop on the calendar. 
Your seats won't be secured until you complete payment! 
アカウント登録
ログイン
プロフィールを編集
予約履歴
Subscribed items
下記のアドレスに認証コードを送信しました。
認証コードを入力してください。
Hong Kong LEI (ホンコン・レイ) は、香港の生活をもっと楽しくする女性や家族向けライフスタイルマガジンです。