2023/06/26
---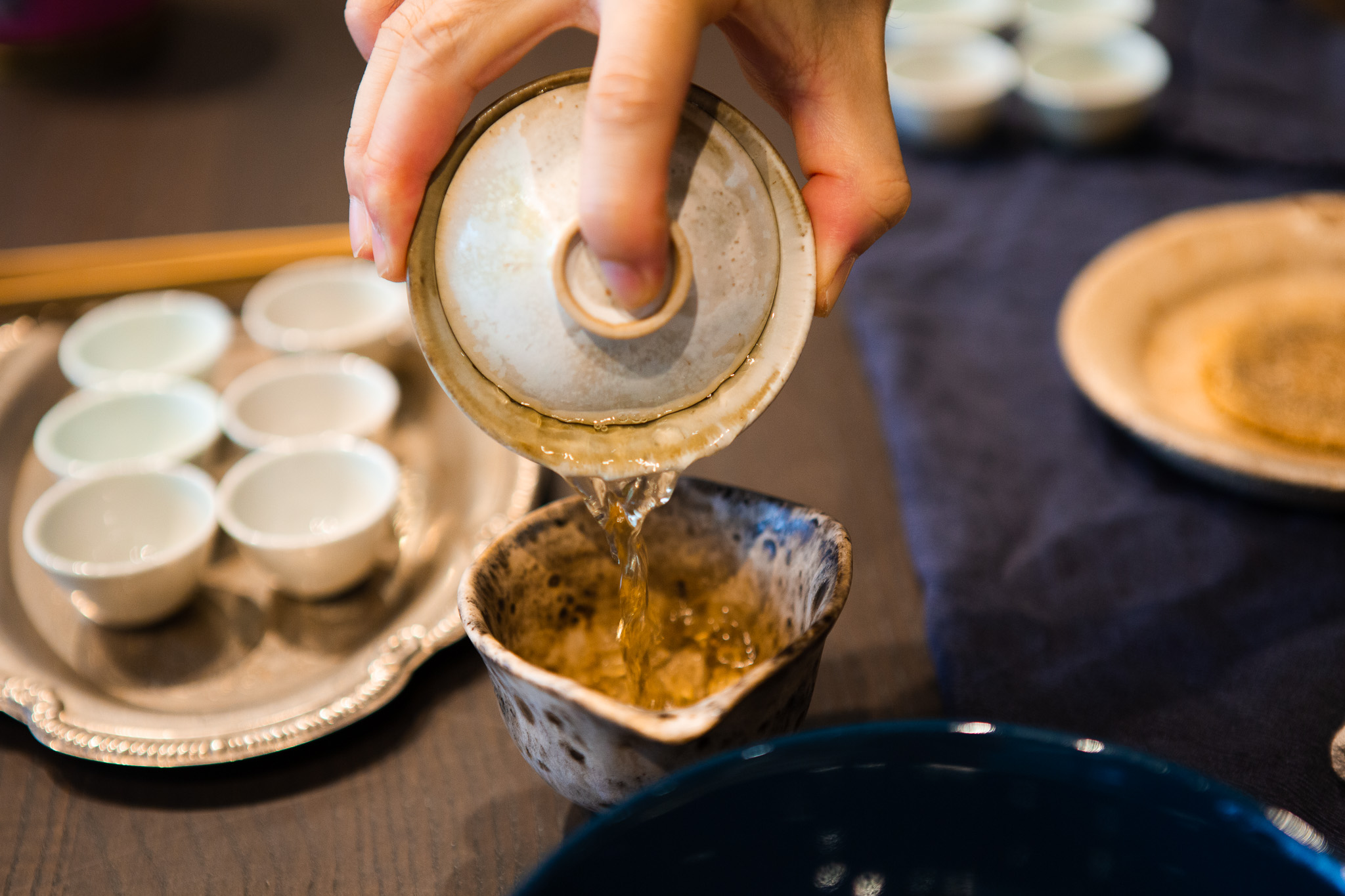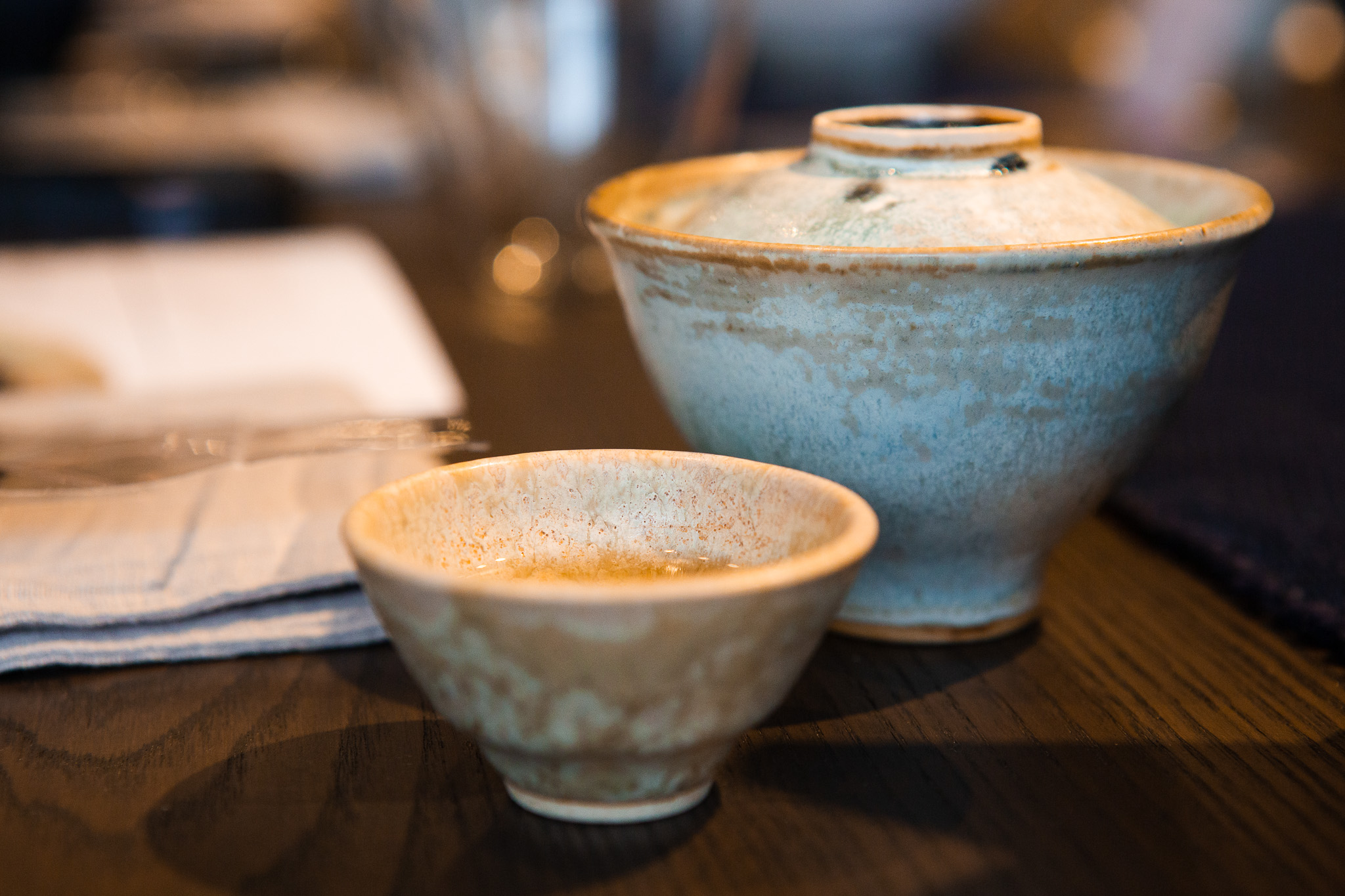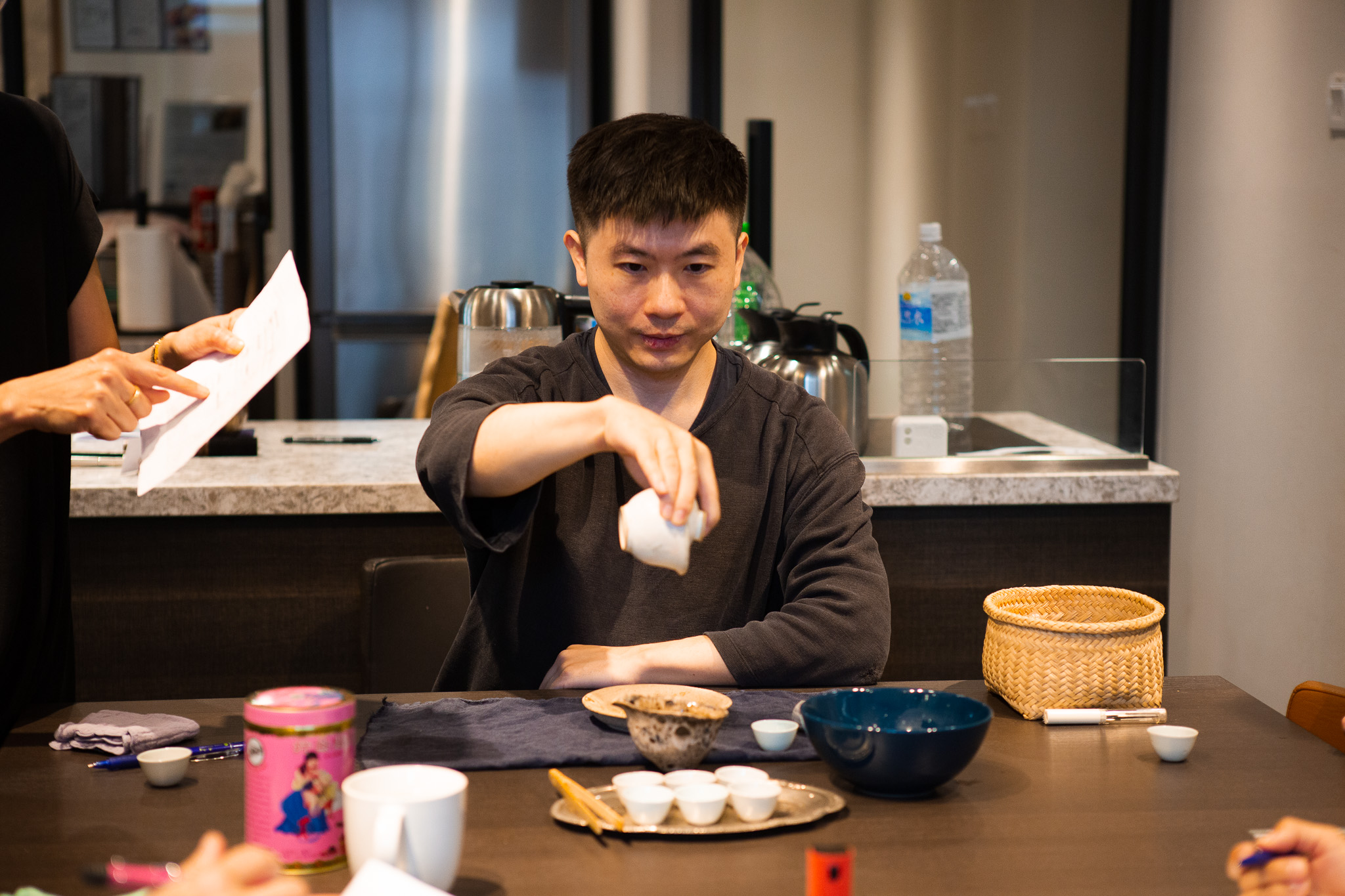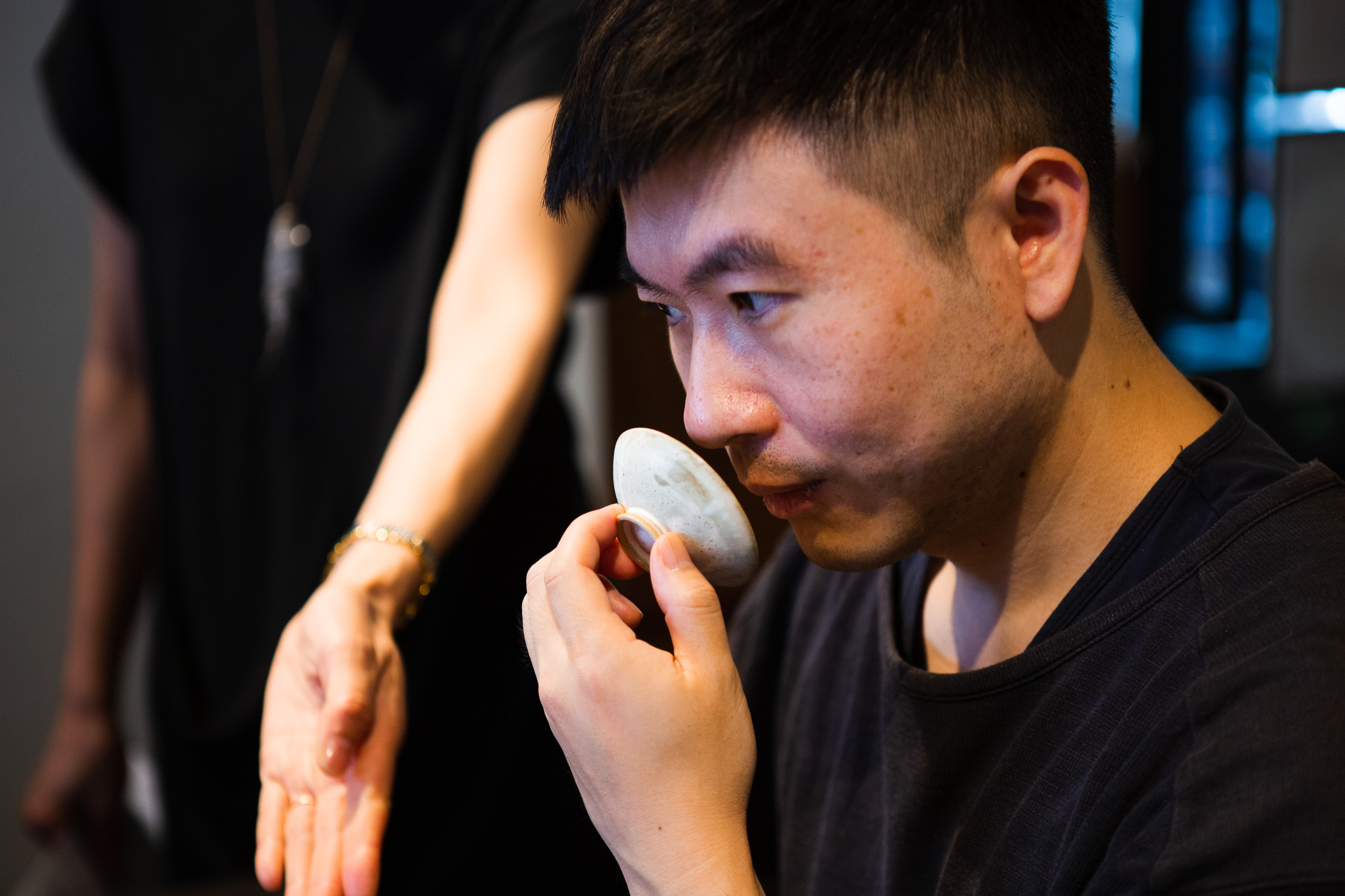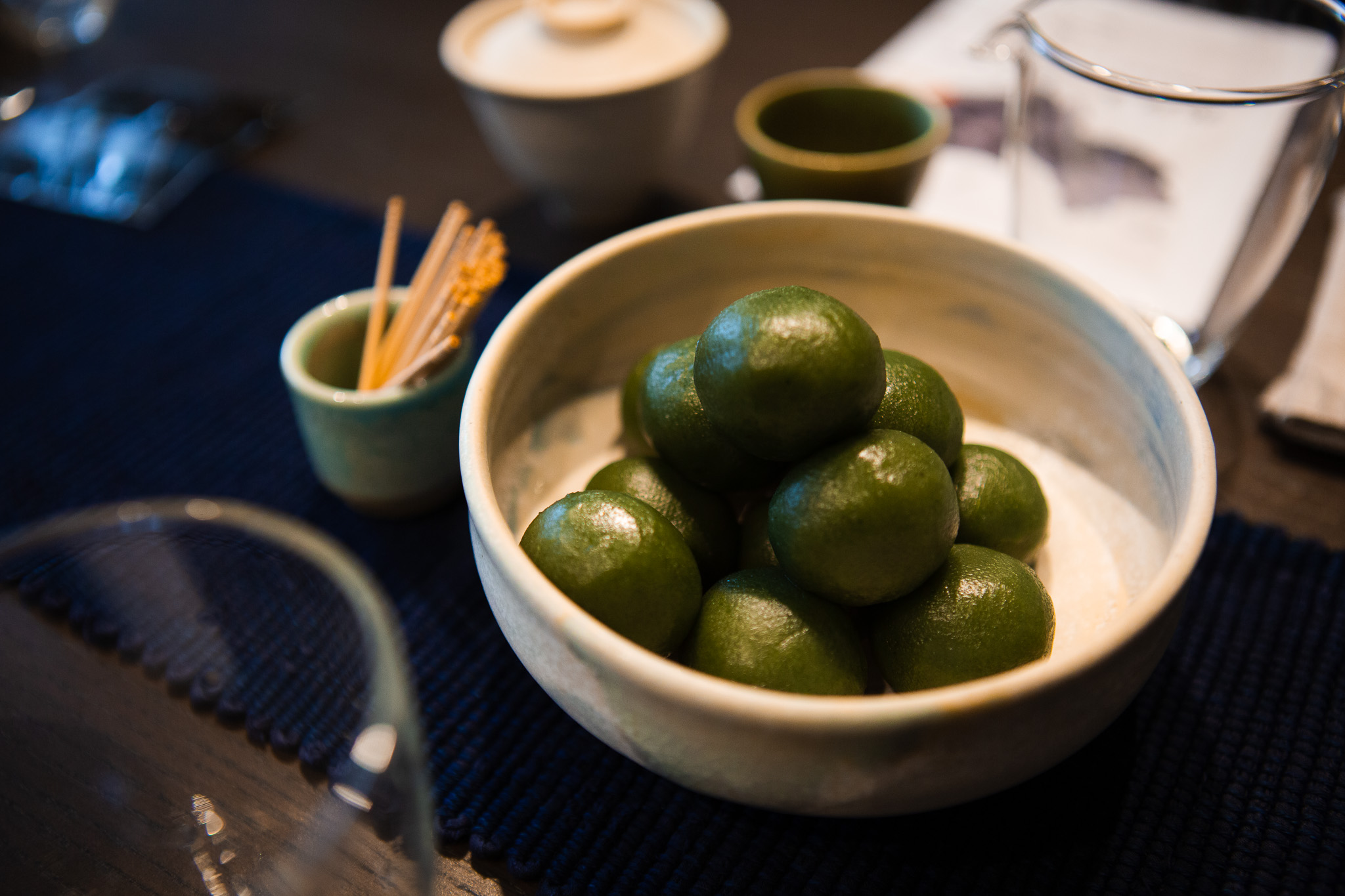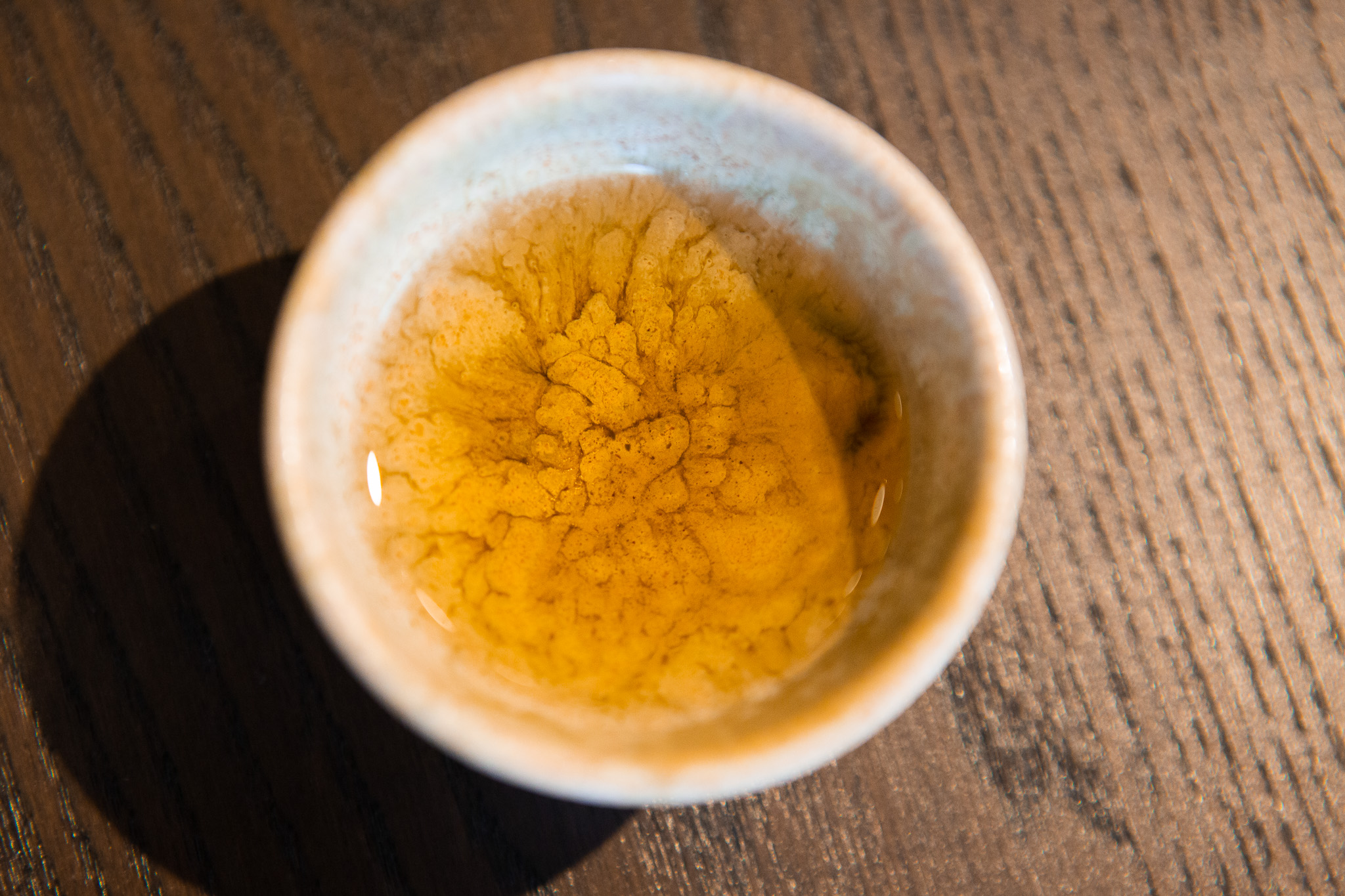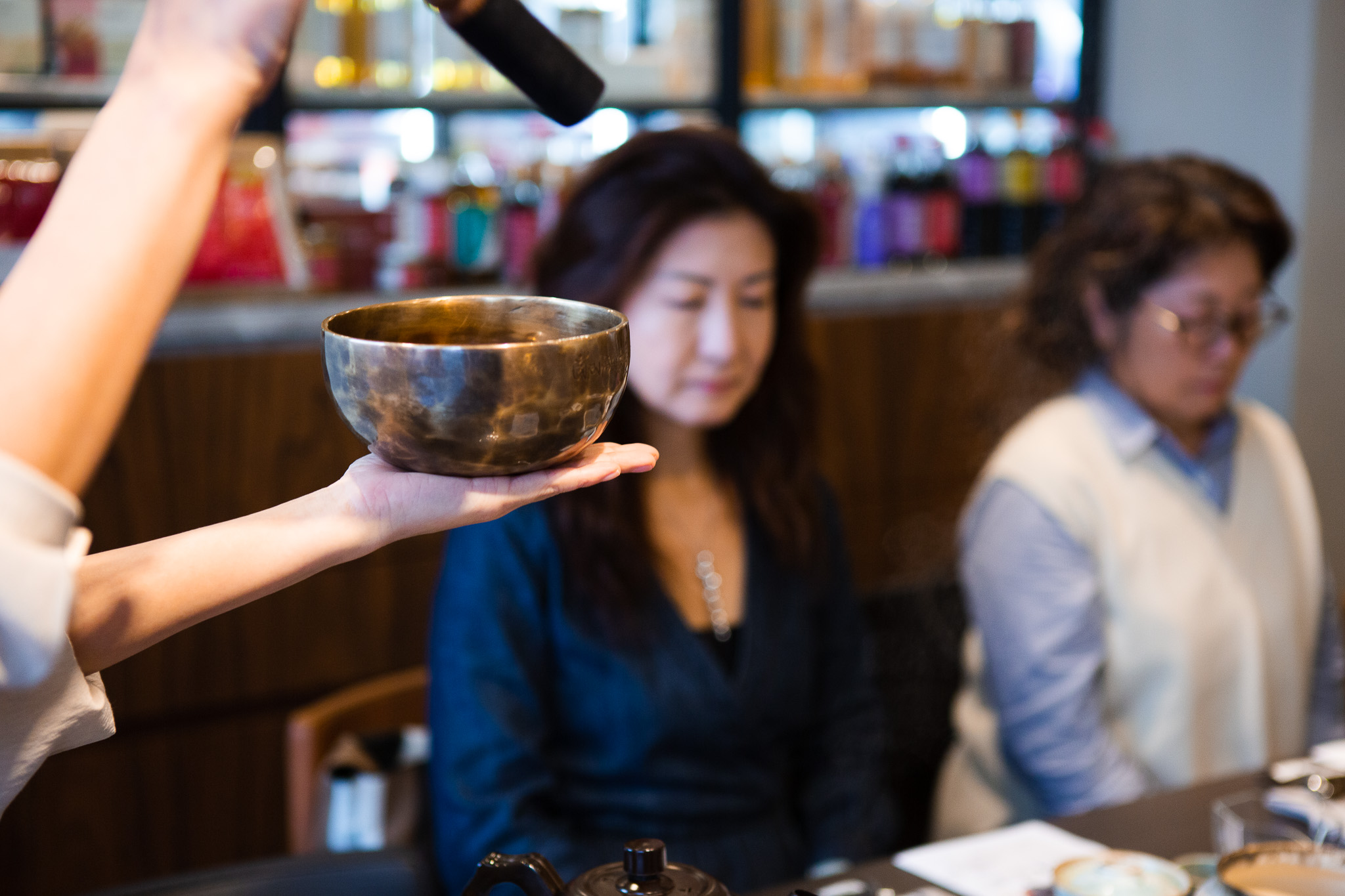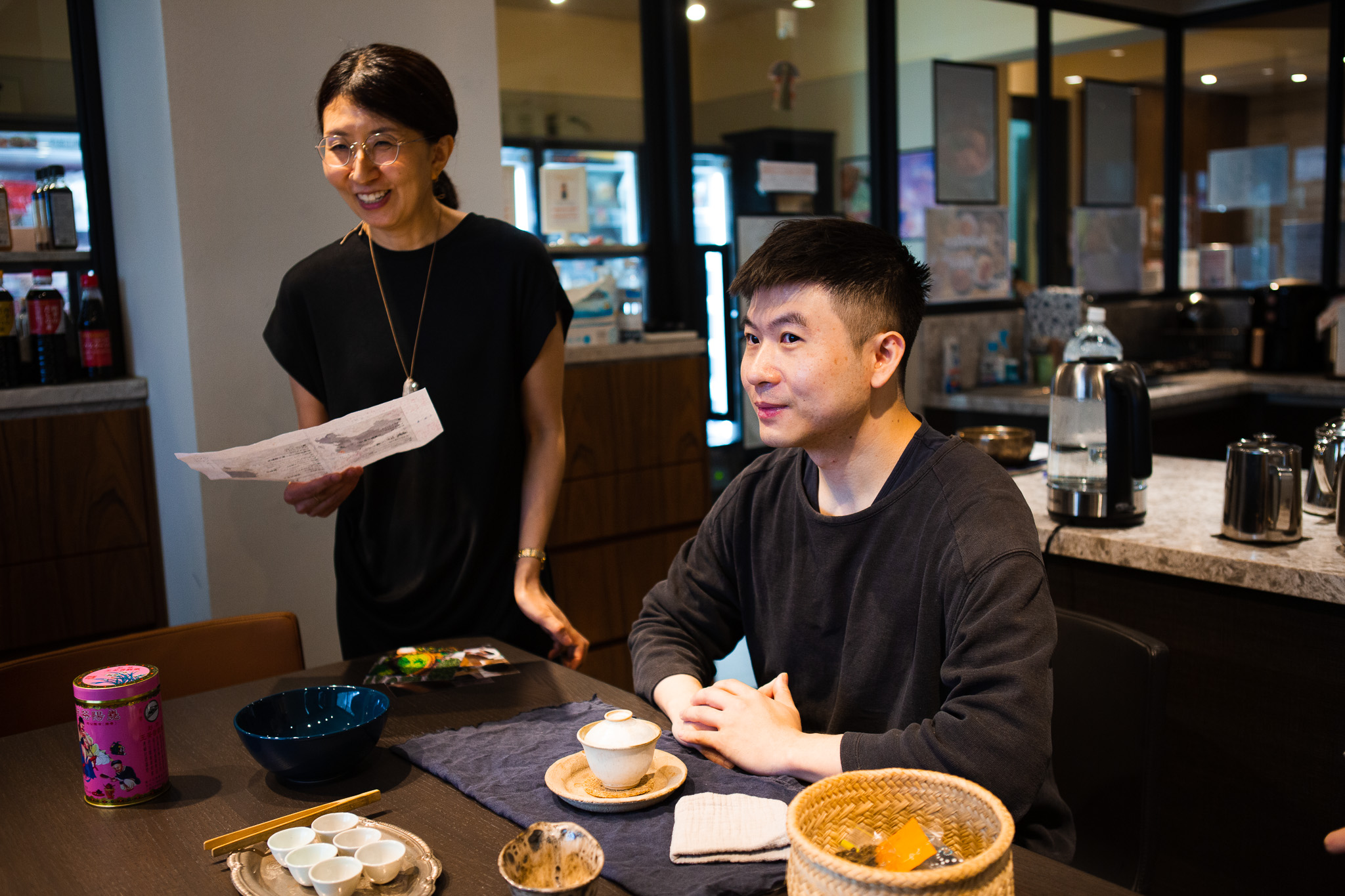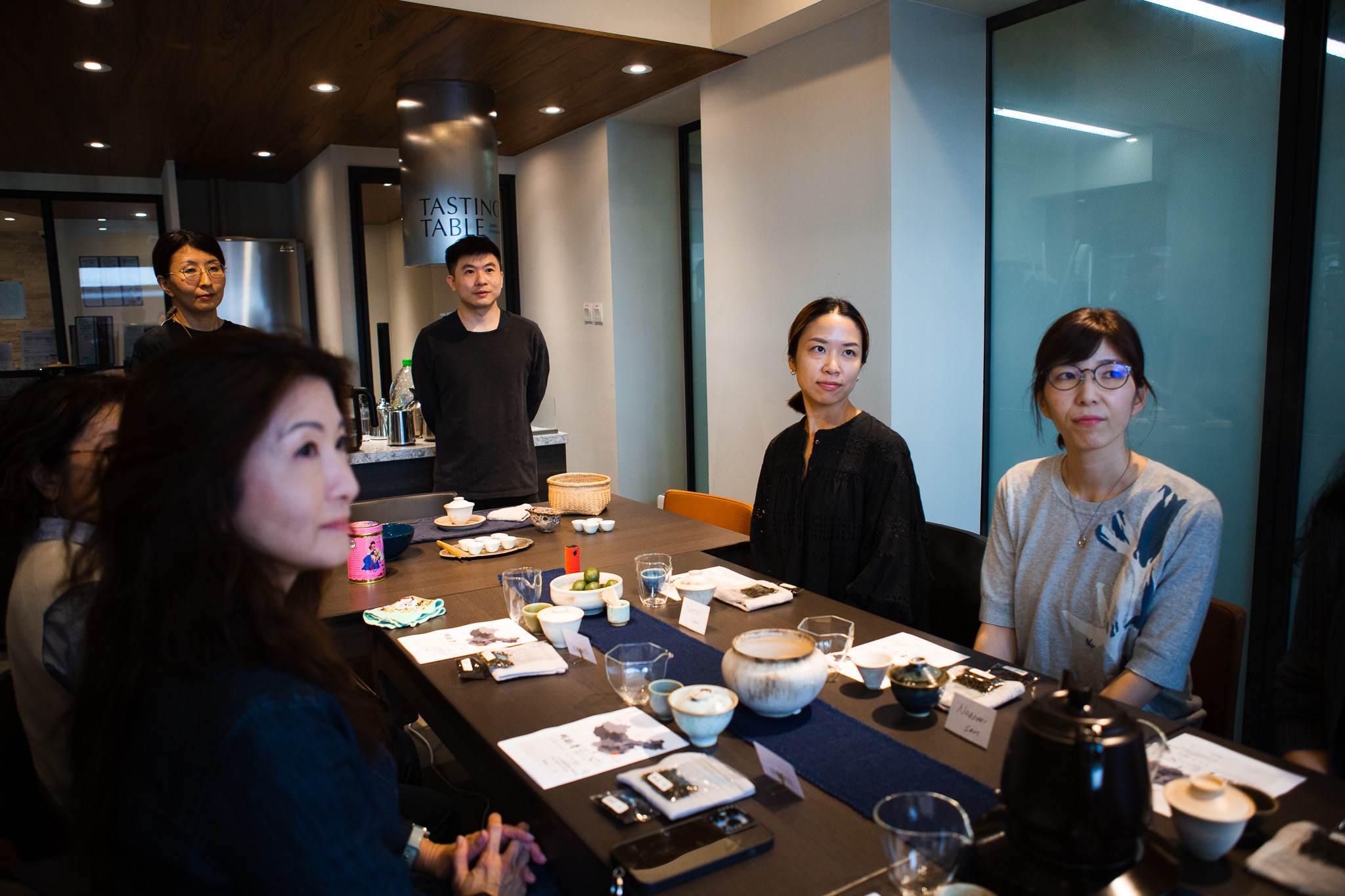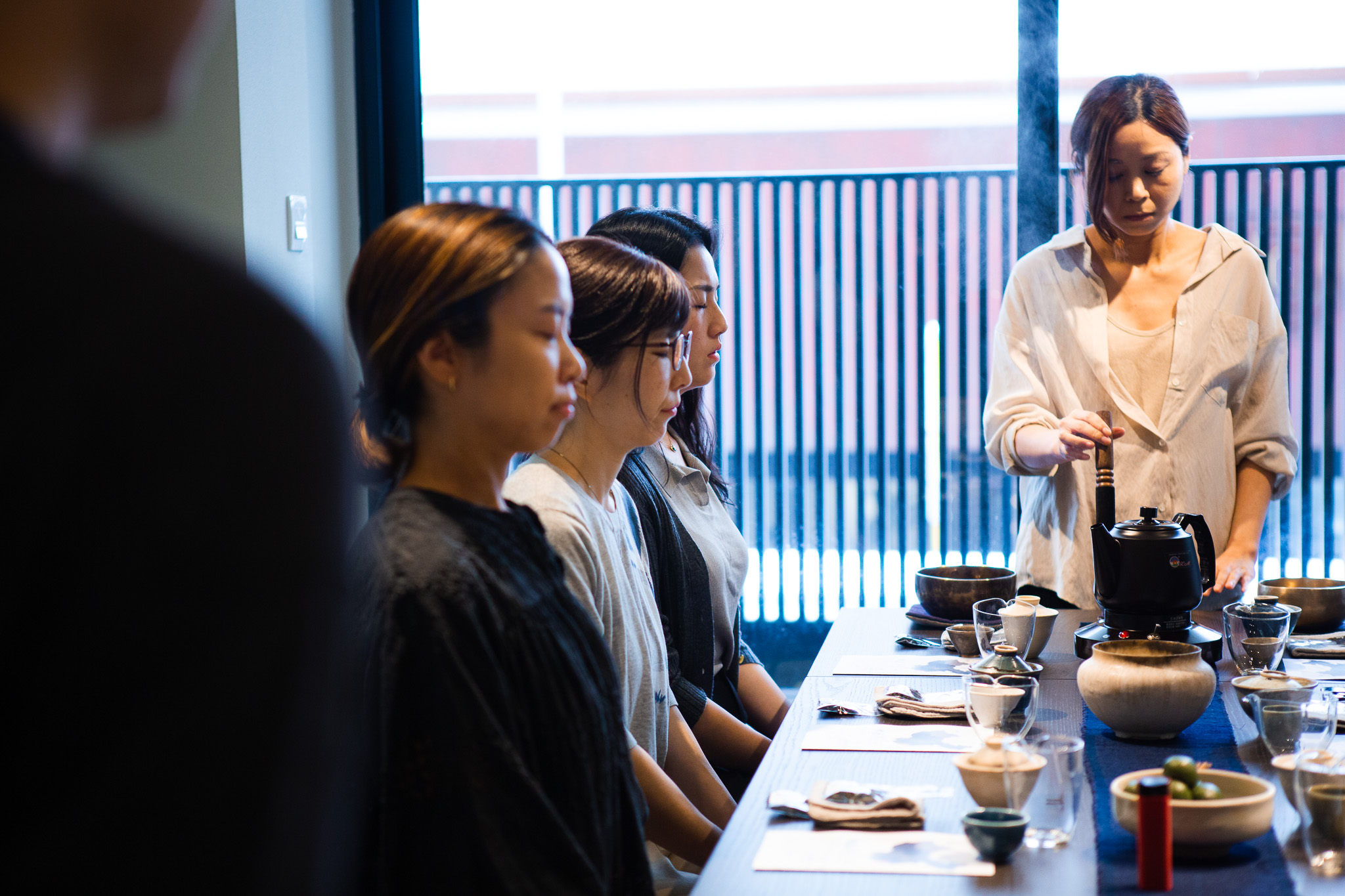 日本語ページ
Don't leave Hong Kong without experiencing the wonders of Chinese tea and its culture!
Open the door to a richer life by learning how to enjoy the taste mindfully and aroma of Chinese tea in this workshop. This workshop is conducted by Hong Kong and Japanese team who have a vast knowledge of Chinese tea and love Chinese tea, covering all the Chinese tea stores in Hong Kong. You will also enjoy Chinese tea in original ceramic tea utensils specially created for this workshop. This workshop will teach you the charm of delicious Chinese tea, and how to prepare, and the types of tea, the price, and the best shops for particular tea. You will learn all you need to know for your daily life, and for your souvenirs!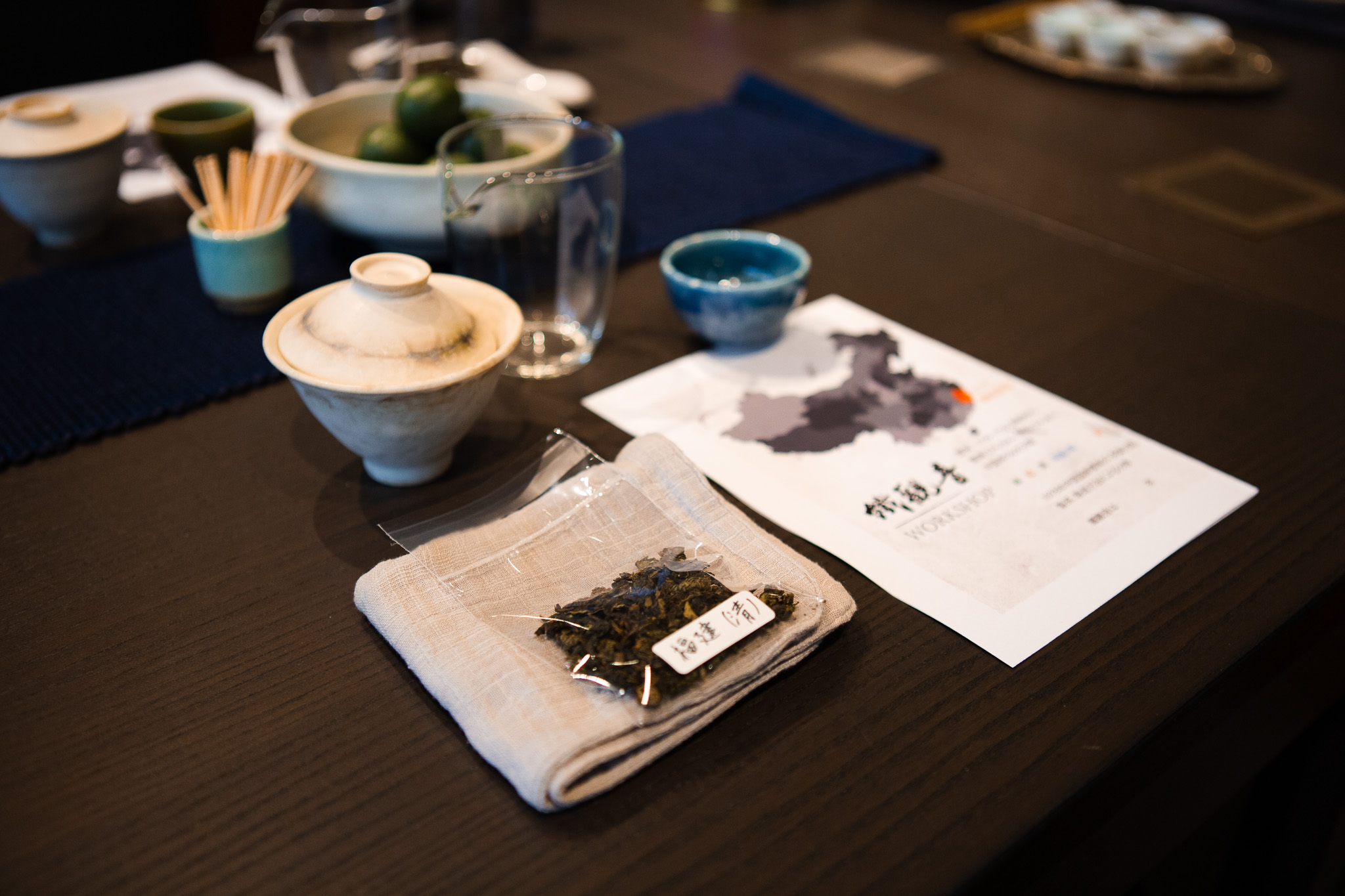 ▶︎Recommended for people who
-want to learn about the benefits of Chinese tea.
-want to experience how to brew Chinese tea.
-want to experience how to enjoy tea.
-want to know how to choose a good tea.
-want to learn about Chinese tea for the first time.
-want to know about Chinese tea in Hong Kong.
-want to buy Chinese tea as a souvenir from Hong Kong.
-want to enjoy tea with nice tea utensils.
-want to buy a reasonable covered cup and enjoy it at home.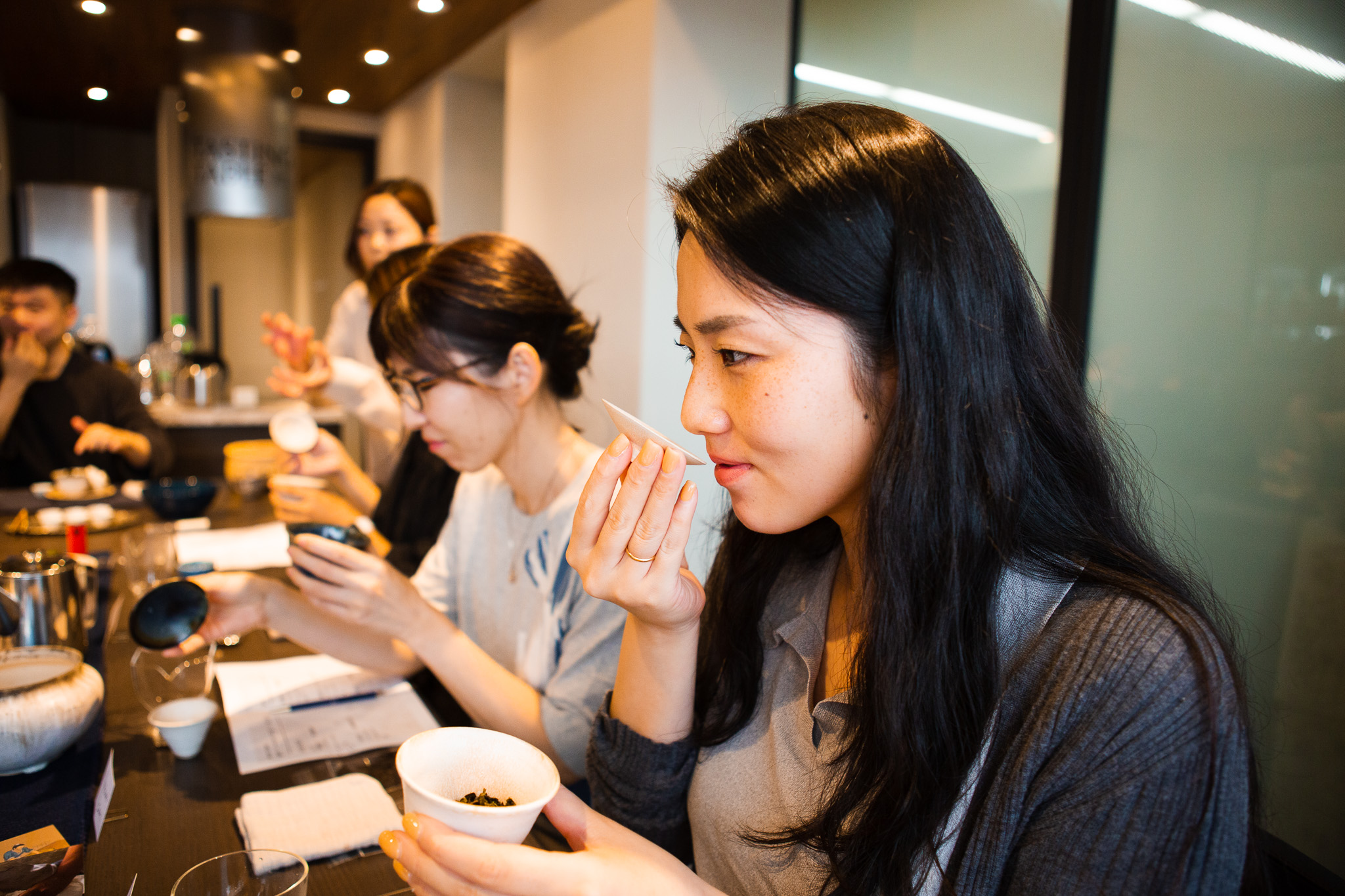 ▶︎Workshop Content (90 minutes)
-The class will begin with a Singing Bowl to prepare your mind for the here and now.
-You will enjoy 3 different kinds of tea with tea sweets.
-You will learn how to brew tea in a covered bowl.
-You will learn how to enjoy and savor tea.
-Tasting tea from different stores and different ranks, and how to aroma and taste tea.
-Tea in Hong Kong, pottery, Q&A.
-If you wish, you can purchase a set of simple, affordable, and portable travel tea sets. (Not handmade).
▶︎Participant's comment
"I learned that there are ways to enjoy Chinese tea as deeply as wine and perfume." "It is rare to have such an enjoyable opportunity to learn Chinese tea in a beautiful location."
"I thought that concentrating on Chinese tea helped me detoxify my mind. I think I will be able to relax and sleep tonight!"
"I've only been in Hong Kong for six months, but I've always been interested in tea, so it was great to learn how to brew tea properly and how to choose tea leaves."
"I have been to tea shops before, but I was just exploring, so I thought I would enjoy it a lot differently after the workshop than I did before."
"I thought my life in Hong Kong would be richer if I knew how to enjoy Chinese tea."
"I am glad that I was able to concentrate on both the aroma and the taste today." "The aroma was especially interesting as it seemed to awaken memories that had been dormant inside me."
"I would like to attend other Chinese tea ceremonies since I am in Hong Kong" "The singing ball sounded very nice."
"The singing ball sounded very good, and it was good to be able to switch off from the mundane world and concentrate on the here and now."
"I was surprised at how relaxing the aroma of Chinese tea is."
"I didn't know how to brew tea using a covered bowl, so I learned a lot.
I was satisfied to be able to try so many teas!"
▶︎Language: Japanese, English, Cantonese
▶︎Workshops Time and Dates:
– 2023, July 8th Sat.14:00-15:30 (Finished)
– 2023, Aug. 12th Sat. 14:00-15:30 ( Finished)
– 2023, Sep.23rd Sat. 14:00-15:30 (Finished)
– 2023, Oct.14th Sat. 14:00-15:30 (Finished)
-2023, Nov.18th Sat. 14:00-15:30 (Finished)
This is a tasting of three teas based on the theme of floral scents.
Enjoy the aroma and taste of the teas and relax with a singing bowl session.
-2023, Dec.5th Tues. 10:30-12:00 (Open)
Deadline for the enrolment is on Dec. 3rd!
-2023, Dec.16th Sat. 14:00-15:30 (Open)
Deadline for the enrolment is on Dec. 12th! 


"Private workshops are also available."
-We plan to hold this event once a month. The schedule will be announced as soon as it is determined.
▶︎Location:Tasting Table Japan Premium, Workshop Space
    MTR 銅鑼灣 Exit E 3min walk
    Flat A  1F Cleveland Mansion, No5&7Cleveland St, Causeway Bay
Please press the 1A doorbell at the building entrance to enter.

地図:
https://www.google.com/maps/dir//tasting+table/@22.2991046,114.164652,14z/data=!4m8!4m7!1m0!1m5!1m1!1s0x340401061044e90d:0xce4de0a8b4bb7763!2m2!1d114.1856531!2d22.2820691
▶︎Fee:HK$400  Only for now HK$360
▶︎Included in the price: Chinese tea, tea sweets (Japanese sweets, dried fruits, nuts, etc.) (If you have any food allergies, please indicate them in the remarks column when applying)
▶︎Not included: transportation to the venue
▶︎Minimum number of participants: 4
(May be postponed or cancelled in case of cancellation)
▶︎Max. number of people to be held: 8
▶︎Cancellation Policy:
This is a ticketed event. Tickets are non-refundable after purchase. You may give your ticket to a friend. It is possible to carry over to the next workshop. (Up to 1 time, subject to availability)
Postponed or rescheduled in case of typhoon signal 8 or black rain.
▶︎Payment method: Credit cards are accepted through Paypal.
▶︎Please note the following when participating in the event:
Please be careful not to burn yourself as you will be working with boiling water. If you have any allergies, please let us know in the remarks column on the application form. Normal participation is for adults only. If you wish to participate with small children, please contact us.
Please do not come with an empty stomach. (Please do not come with an empty stomach (you may get tea-sick).
Those with symptoms such as fever, cough, etc. are not allowed to participate.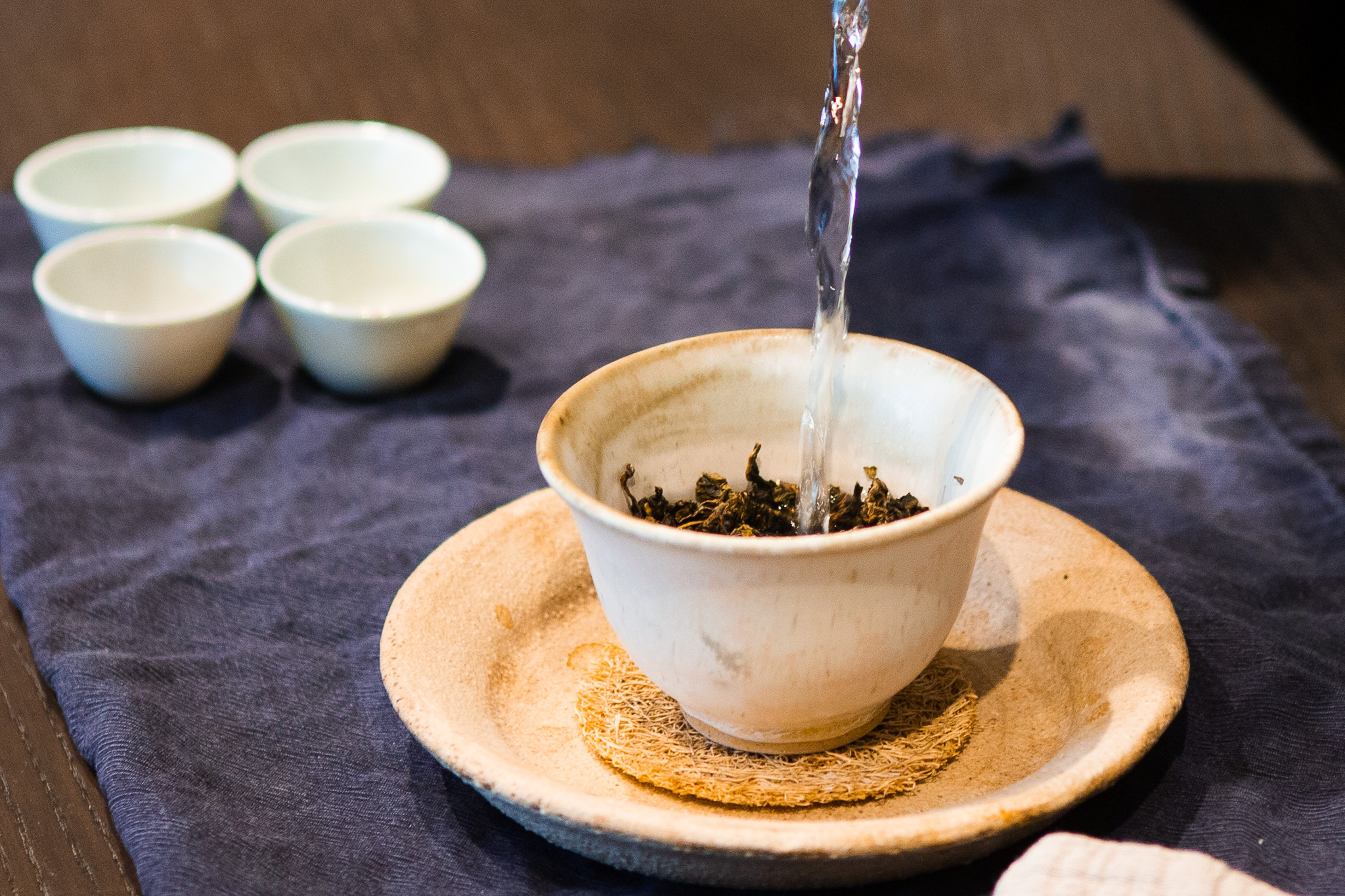 ▶︎Taught by,
Sound & Tea Room (茶聲園), a three-person team of Hong Kong and Japanese mixes from different industries. The teacher is Doby, a Hong Kong native of Chaozhou descent who has been familiar with Chinese tea since childhood. Support will be provided by Rita, a singing bowl therapist who teaches how to enjoy tea with body and soul, and Chikako, who will create original Chinese tea utensils for this workshop and entertain you from the utensils.
Website Sound & Tea Room (茶聲園)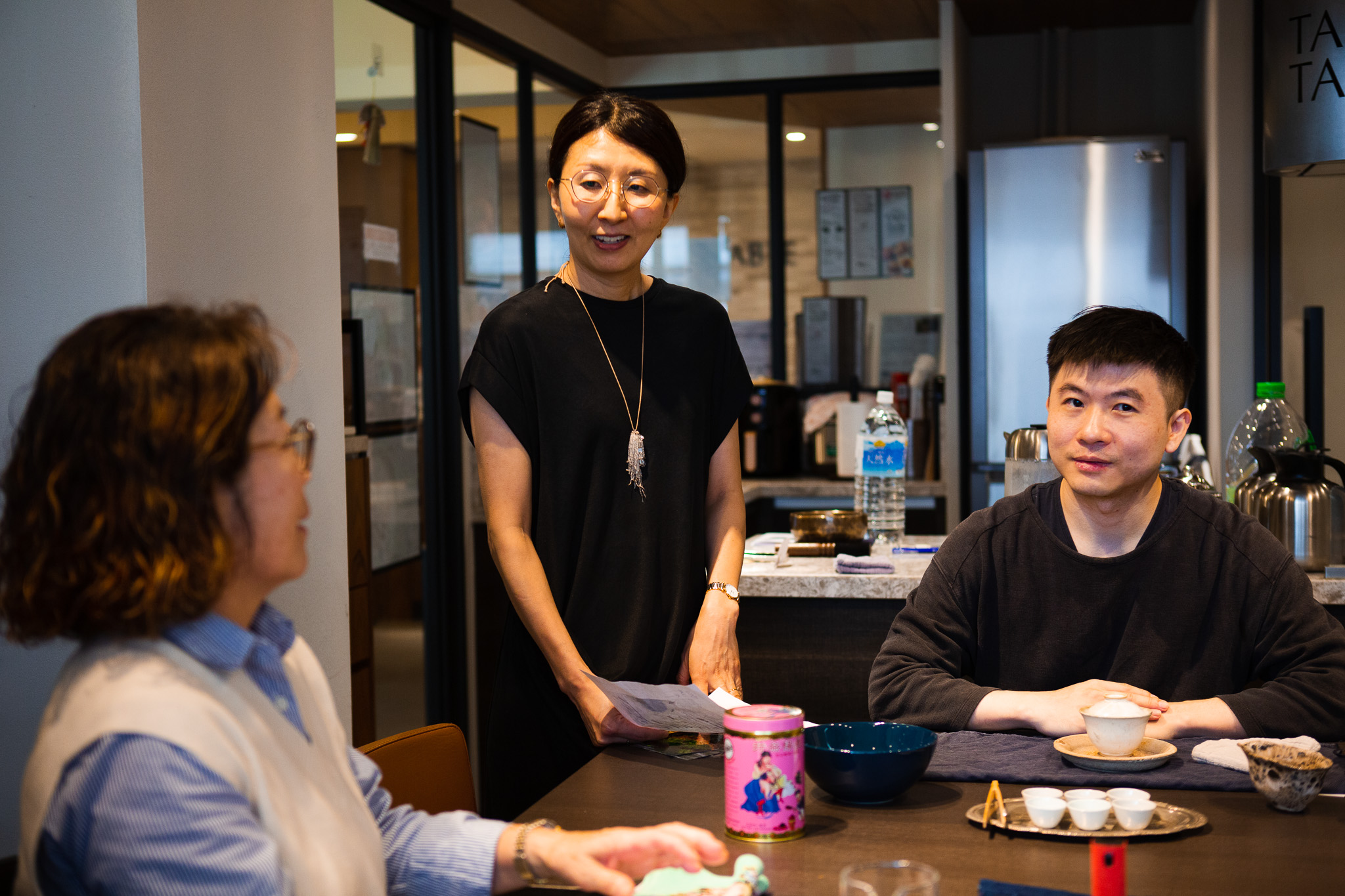 Team Profile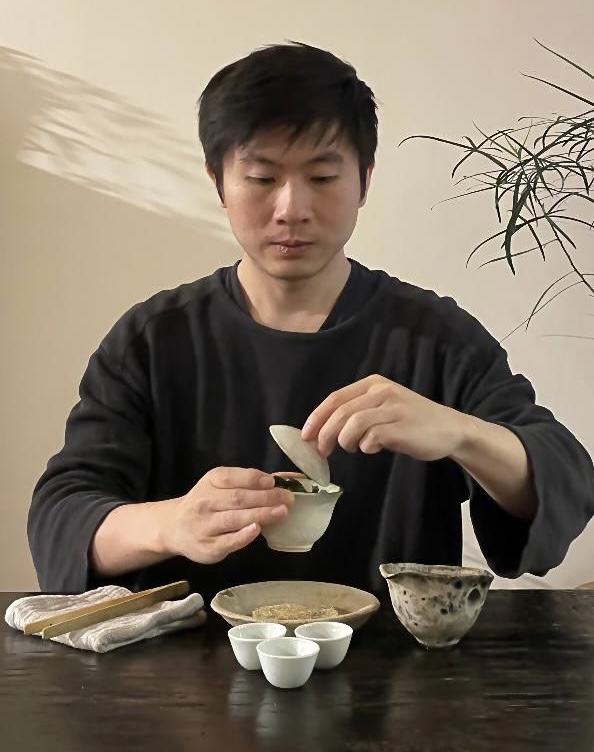 Doby:As a person of Chaozhou descent, he has a deep appreciation for his roots in the tea culture, and his knowledge of tea and its cultural roots create enjoyable tea experiences. He explores the unique flavors and brewing techniques of tea and incorporates them into his own tea ceremony. His classes are sure to be a rich tea experience for tea lovers and the curious alike.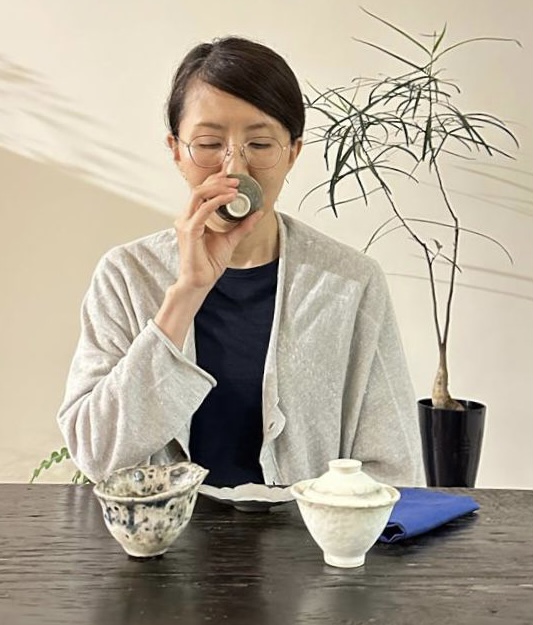 Chikako:As a ceramic artist in New York for about 10 years, she has been selling her original product line in stores in the U.S. and Japan. She expresses the beauty of everyday life through ceramics. In 2017, she moved to Hong Kong. Currently, she is fascinated by Hong Kong culture and Chinese tea, and enjoys tea and ceramics freely.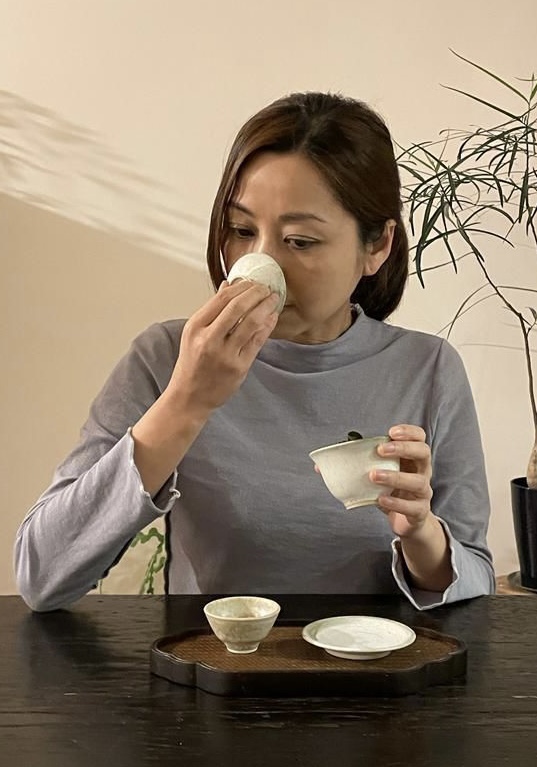 Rita:Singing bowl therapist and career counselor. Specializes in healing the mind and body. Practicing tea manners and tasting tea is an "aesthetics of life" that brings a sense of refinement and peace of mind. She tells participants, "The most important senses for enjoying tea are sight, taste, smell, and touch. I hope you will sharpen all your senses and experience the history, culture, and aroma of tea and feel the 'now' of tea," she says.

To register, please click on the workshop date on the calendar. (You can change the language)
Important! Seats are not guaranteed until payment is received.
アカウント登録
ログイン
プロフィールを編集
予約履歴
Subscribed items
下記のアドレスに認証コードを送信しました。
認証コードを入力してください。
Hong Kong LEI (ホンコン・レイ) は、香港の生活をもっと楽しくする女性や家族向けライフスタイルマガジンです。